6. The manufacture of such products as penicillin, tetracycline, vitamins, and other pharmaceuticals, as well as photographic chemicals, dyes, and other fine organic compounds, usually requires separating the suspended solids from their mother liquid by centrifugation, and then drying the wet cake. A closed-loop system (figure) for centrifuge unloading, drying, conveying, and solvent recovery is comprised of equipment especially designed for handling materials requiring sterile and contamination-free conditions.
Given the experimental measurements on the pilot plant equipment outline in figure:
a. Draw and label a flowchart of the process.
b. What is the lb/hr of the recycle stream R?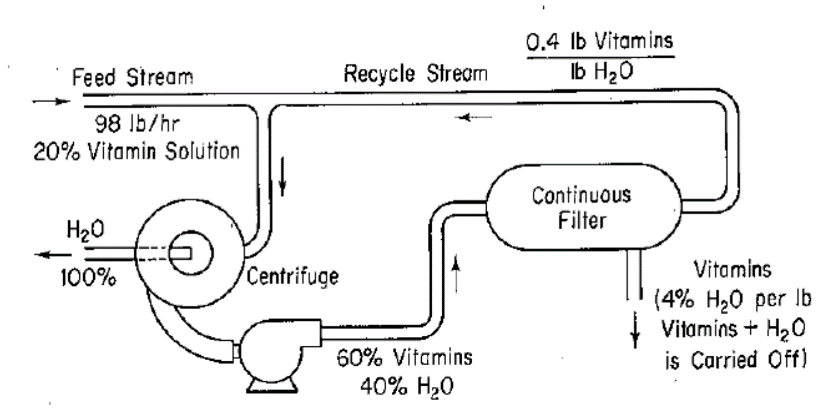 Students who've seen this question also like:
Want to see this answer and more?
Experts are waiting 24/7 to provide step-by-step solutions in as fast as 30 minutes!*
*Response times may vary by subject and question complexity. Median response time is 34 minutes for paid subscribers and may be longer for promotional offers.