Concept explainers
A light, inextensible cord passes over a light, frictionless pulley with a radius of 11 cm. It has a(n) 23 kg mass on the left and a(n) 4 kg mass on the right, both hanging freely. Initially their center of masses are a vertical distance 3.7 m apart.
The acceleration of gravity is 9.8 m/s2 .
At what rate are the two masses accelerat- ing when they pass each other?
Answer in units of m/s2.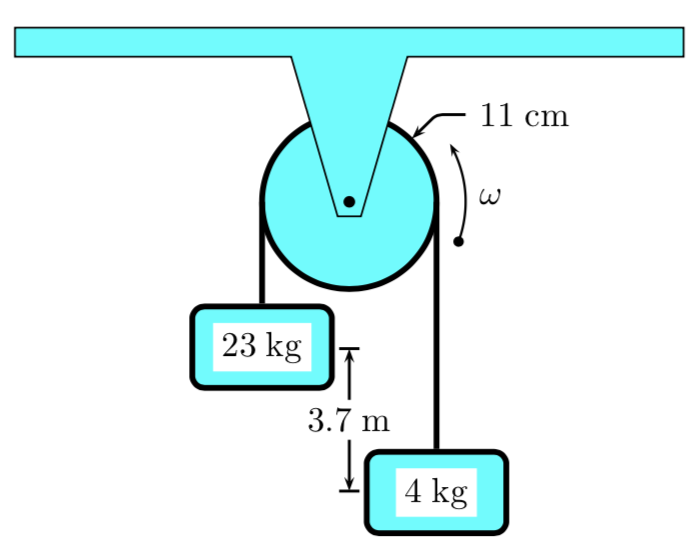 Expert Solution
Trending nowThis is a popular solution!
Step by stepSolved in 2 steps with 2 images
Knowledge Booster
Learn more about
Need a deep-dive on the concept behind this application? Look no further. Learn more about this topic, physics and related others by exploring similar questions and additional content below.
Recommended textbooks for you
College Physics
Author:
Raymond A. Serway, Chris Vuille
Publisher:
Cengage Learning