A mixture of 20 mL of isoamyl acetate (MW=130.2 g/mol and density= 0.88 g/mL) and 20 mL of methyl benzoate (MW= 136.2 g/mol and density =1.09 g/mL) is distilled. Calculate the mole percent for each component. Use these mole percents and the figure below to answer the following questions.
a. What is the initial boiling point of this mixture?
b. What is the composition of the vapor in equilibrium with the liquid? Is this composition the same as the composition of the initial condensate from simple distillation?
c. Instead of a simple distillation, you decide to use fractional distillation. Assuming two theoretical plates, what is the composition of the first fraction collected?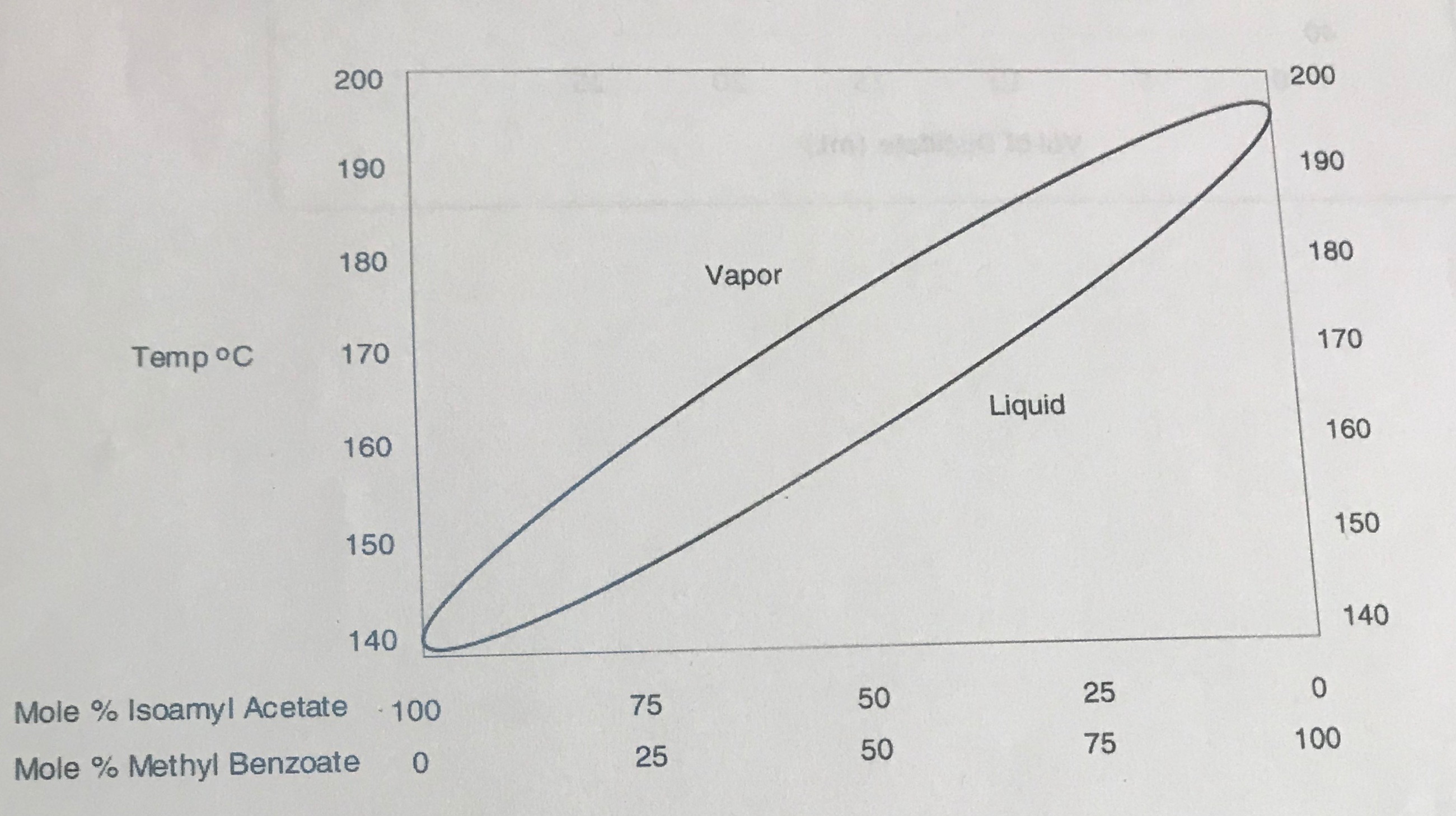 Students who've seen this question also like:
Chemistry
10th Edition
Author: Steven S. Zumdahl, Susan A. Zumdahl, Donald J. DeCoste
Publisher:
Cengage Learning
Want to see this answer and more?
Experts are waiting 24/7 to provide step-by-step solutions in as fast as 30 minutes!*
*Response times may vary by subject and question complexity. Median response time is 34 minutes for paid subscribers and may be longer for promotional offers.