Concept explainers
Acetone is used in the manufacture of many chemicals and also as a solvent. In its latter role, many restrictions are place on the release of acetone vapor to the environment. You are asked to design an acetone recovery system having the flowsheet illustrated in figure. As a starting point, make a material balance for the system. All the concentrations shown in figure of bth gases and liquids are specified in weight percent to make the calculation simpler.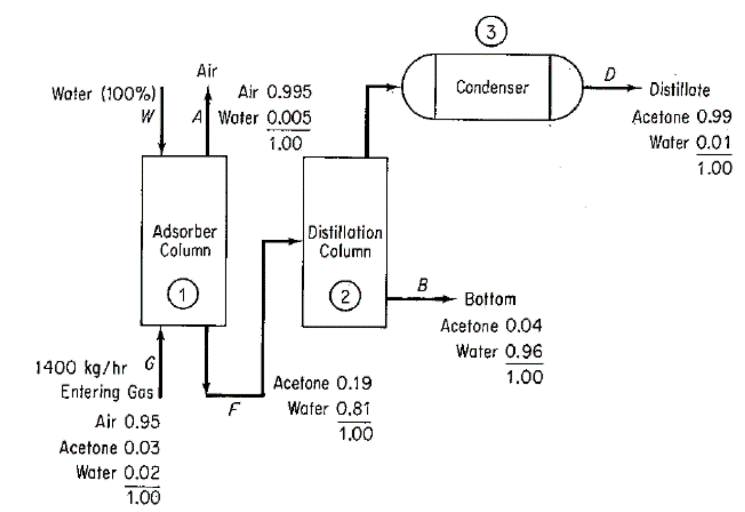 Expert Solution
Trending nowThis is a popular solution!
Step by stepSolved in 8 steps with 7 images
Knowledge Booster
Learn more about
Need a deep-dive on the concept behind this application? Look no further. Learn more about this topic, chemical-engineering and related others by exploring similar questions and additional content below.
Recommended textbooks for you