a. Vertical analysis of the segment sales to total sales for year 1 and year 3 is prepared as follows:

Ending results are as follows: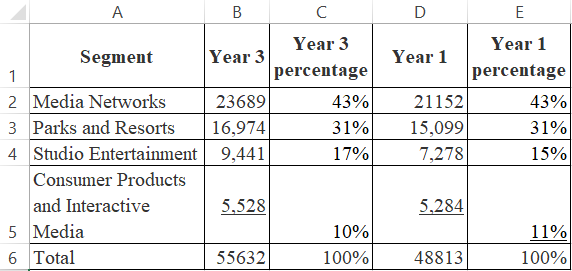 b. The revenues of Parks and Resorts and Consumer Products & Interactive Media segments as a percentage of total revenue has decreased from year 1 to year 3. The offsetting gains came from two-percentage point gains from Studio Entertainment from year 1 to year 3. Thus, there was a slight adjustment in the relative segment sales between year 1 and...