Nancy Wallin has just purchased a new house that is in need of new flooring. The cost of Pergo Select Helsinki Birch laminate flooring is

$ 6.25 per square foot if Nancy installs the flooring herself or

$ 8.25 per square foot if she has the flooring installed by the flooring company.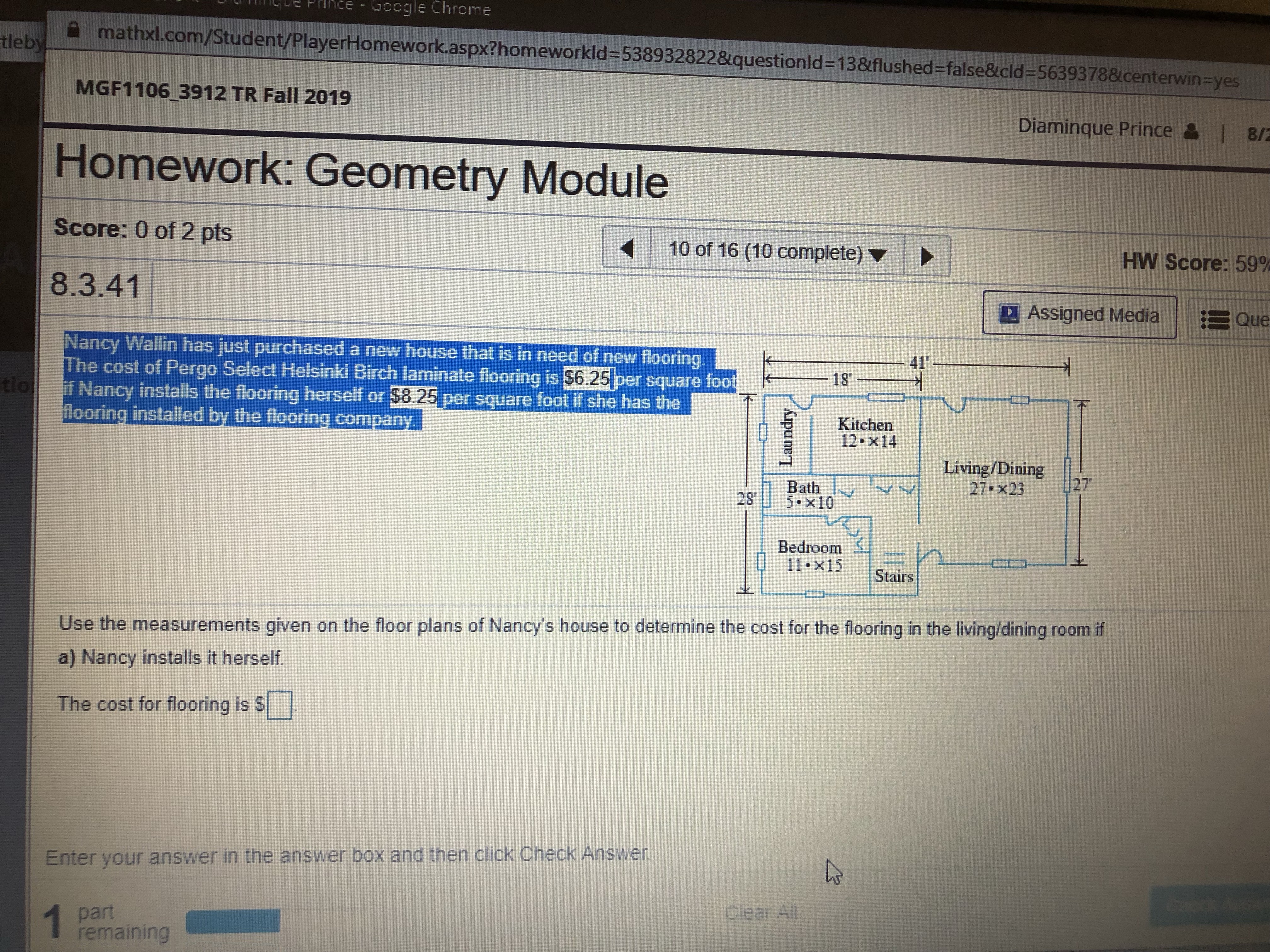 Want to see the step-by-step answer?