Alcohols react with sulfonyl chlorides to form sulfonate esters. Only the O-H bond of the alcohol is broken in the reaction, and so no inversion of configuration occurs. The resulting sulfonate esters are reactive in SN1 and SN2 reactions since the sulfonate group is a very weak base and is therefore a good leaving group.
Draw curved arrows to show the movement of electrons in this step of the mechanism.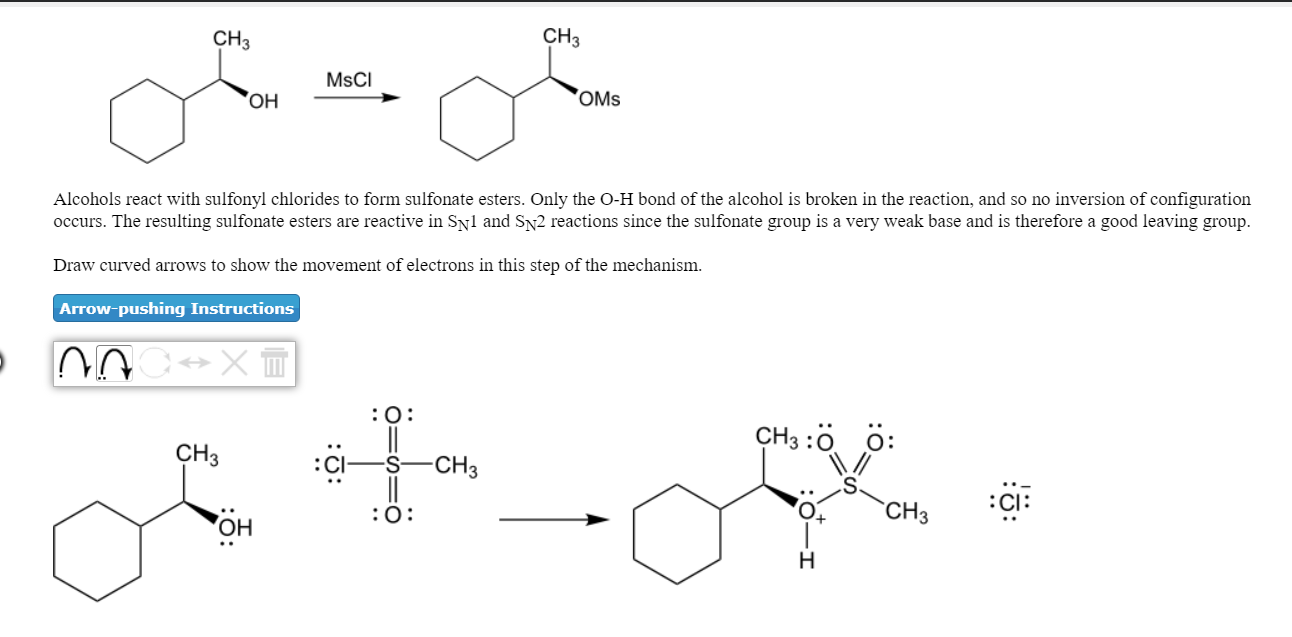 Expert Solution
Trending nowThis is a popular solution!
Step by stepSolved in 4 steps with 2 images