Organic Chemistry
8th Edition
Author: William H. Brown, Brent L. Iverson, Eric Anslyn, Christopher S. Foote
Publisher:
Cengage Learning
Concept explainers
Primary and secondary alcohols can be converted to alkyl bromides via treatment with PBr3. The reaction proceeds via an SN2 mechanism with inversion of configuration at the chiral carbon.
Draw curved arrows to show the movement of electrons in this step of the mechanism.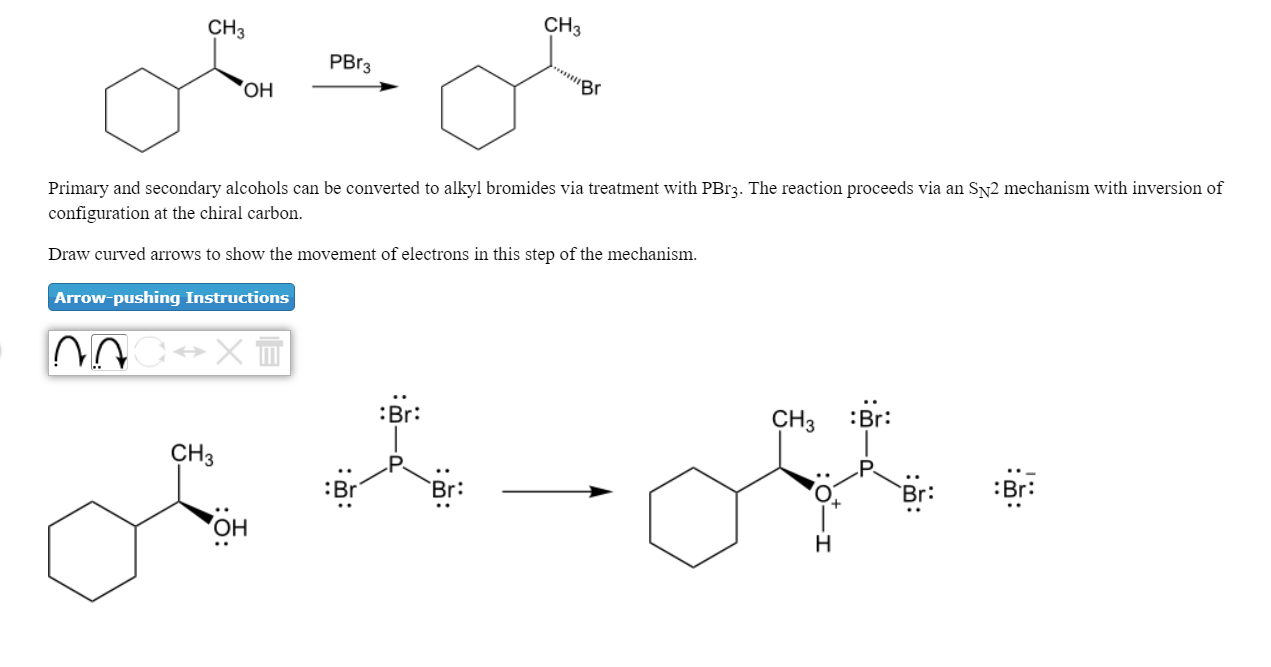 Expert Solution
Trending nowThis is a popular solution!
Step by stepSolved in 1 steps with 1 images