Organic Chemistry
8th Edition
Author: William H. Brown, Brent L. Iverson, Eric Anslyn, Christopher S. Foote
Publisher:
Cengage Learning
Concept explainers
Secondary alcohols are often dehydrated in an E2 reaction to give an alkene. Elimination follows Zaitsev's rule to give the more substituted alkene as the major product. Since the reaction occurs via an E2 mechanism, there is no risk of rearrangement of the carbon skeleton as could possibly occur if the elimination occurred via an E1 mechanism with a carbocation intermediate.
Draw curved arrows to show the movement of electrons in this step of the mechanism.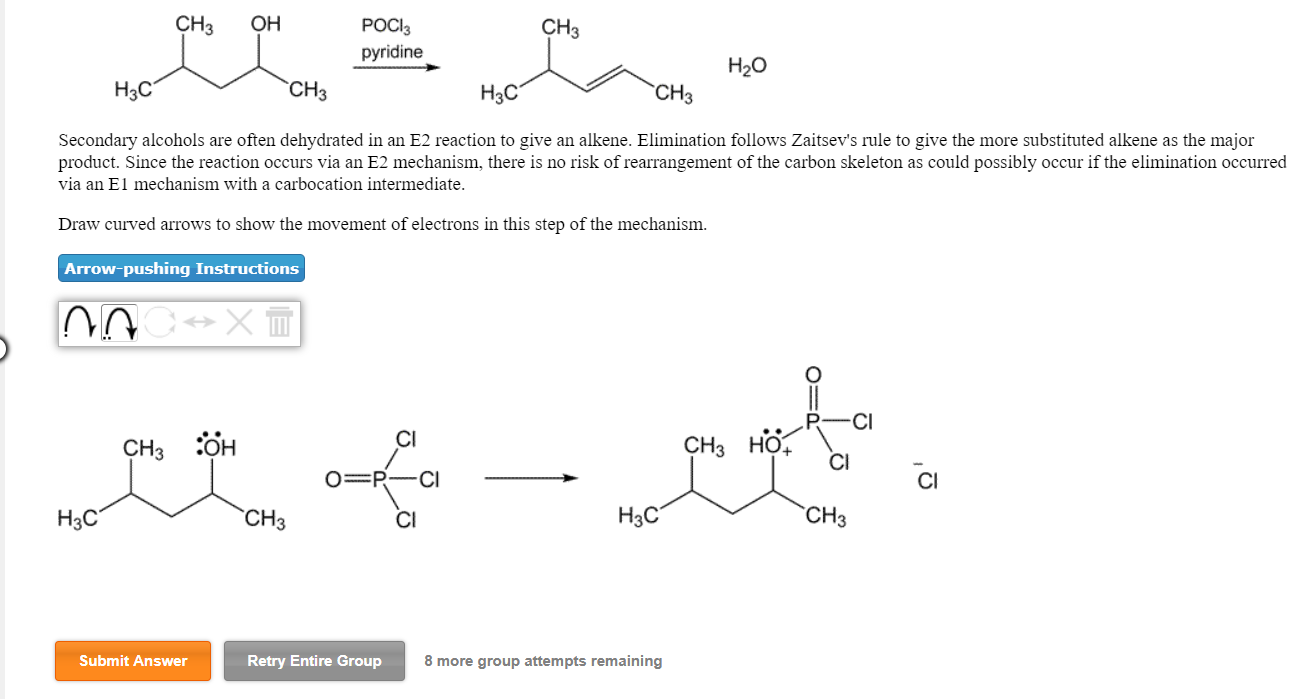 Expert Solution
Trending nowThis is a popular solution!
Step by stepSolved in 2 steps with 1 images