Consider the molecular orbitals of the P2 molecule. Assume
that the MOs of diatomics from the third row of the periodic
table are analogous to those from the second row. (a) Which
valence atomic orbitals of P are used to construct the MOs of
P2? (b) The figure that follows shows a sketch of one of the
MOs for P2. What is the label for this MO? (c) For the P2 molecule,
how many electrons occupy the MO in the figure? (d) Is
P2 expected to be diamagnetic or paramagnetic?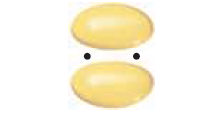 Expert Solution
Trending nowThis is a popular solution!
Step by stepSolved in 2 steps