Given that, the initial number of moles of HI is 2.80 mol. The volume of the container is 10.0 L. The initial concentration of HI can be calculated as given below.

An equilibrium table can be set up as given below.
Now, these values in the fourth row can be inserted in the equilibrium constant expression as shown below.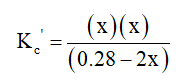 Now, the above equilibrium expression can be solved for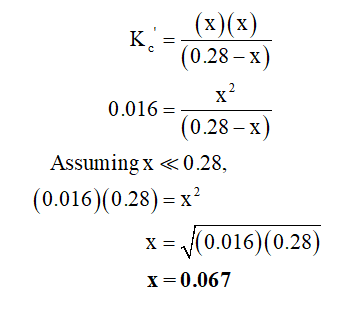 ...