When performing a flame test, which element is often present as an impurity? Sodium
How can the presence of this element as an impurity be distinguished from its presence as a primary component of a solution?
Do not understand the second part of the question.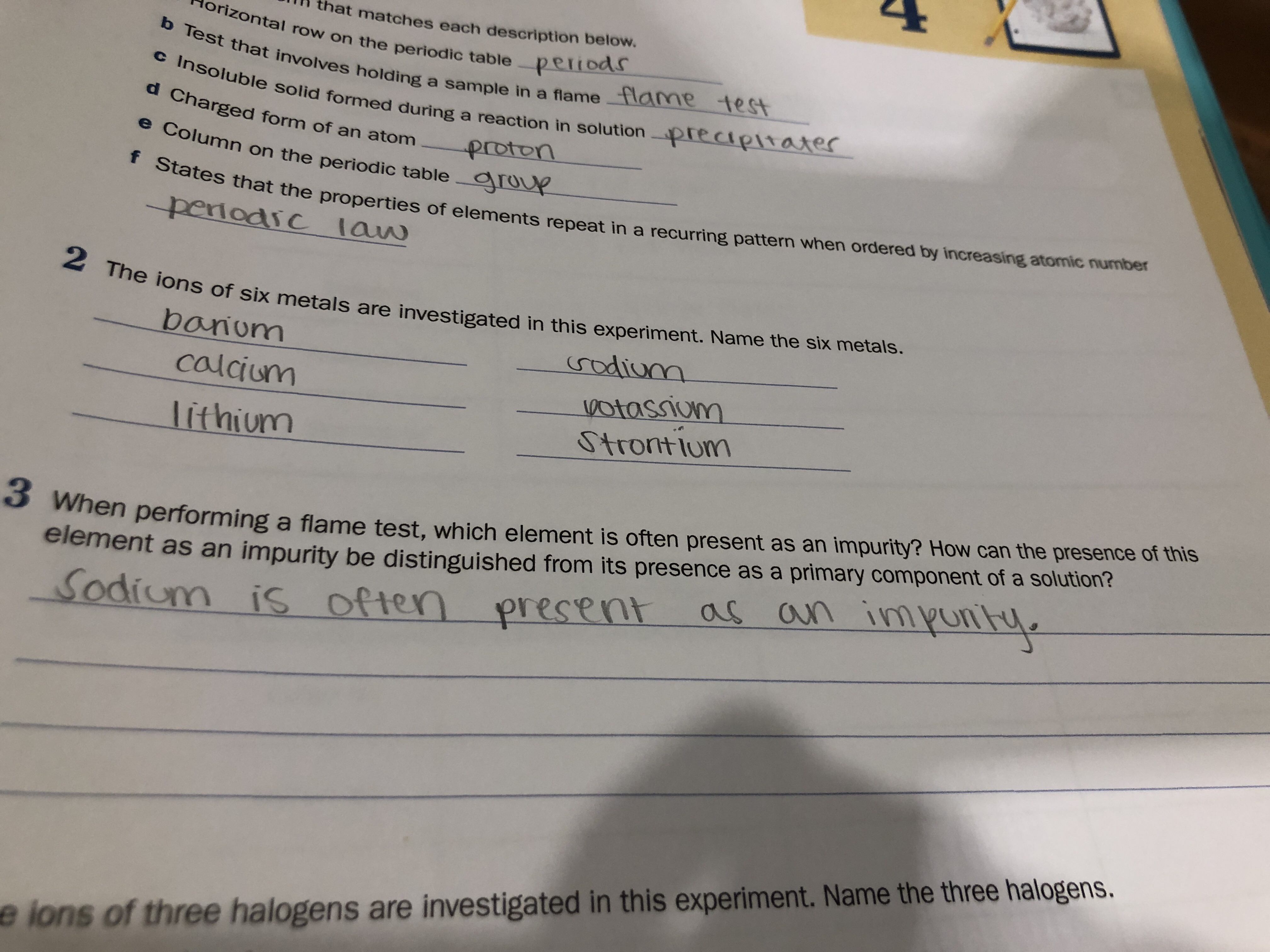 Students who've seen this question also like:
Chemistry
10th Edition
Author: Steven S. Zumdahl, Susan A. Zumdahl, Donald J. DeCoste
Publisher:
Cengage Learning
Want to see this answer and more?
Experts are waiting 24/7 to provide step-by-step solutions in as fast as 30 minutes!*
*Response times may vary by subject and question complexity. Median response time is 34 minutes for paid subscribers and may be longer for promotional offers.