1. A hollow cylinder of length L, inner radius R1 , and radius R3 is filled with two different materials. From R1 to R2, the space is filled with a material of resistivity p1 . From R2 to R3 , the space is filled with material of resistivity p2 . 
a) Derive an equation for the resistance of this structure as current flows from R1 to R3 (ALONG the radial direction, NOT along the length). Ignore edge effects. 
b) If the total voltage across the object is Vo, find an expression for the current density along the objects ( i.e. find J(r)). 
Take V= Vo  at R1   and  V=0 at R3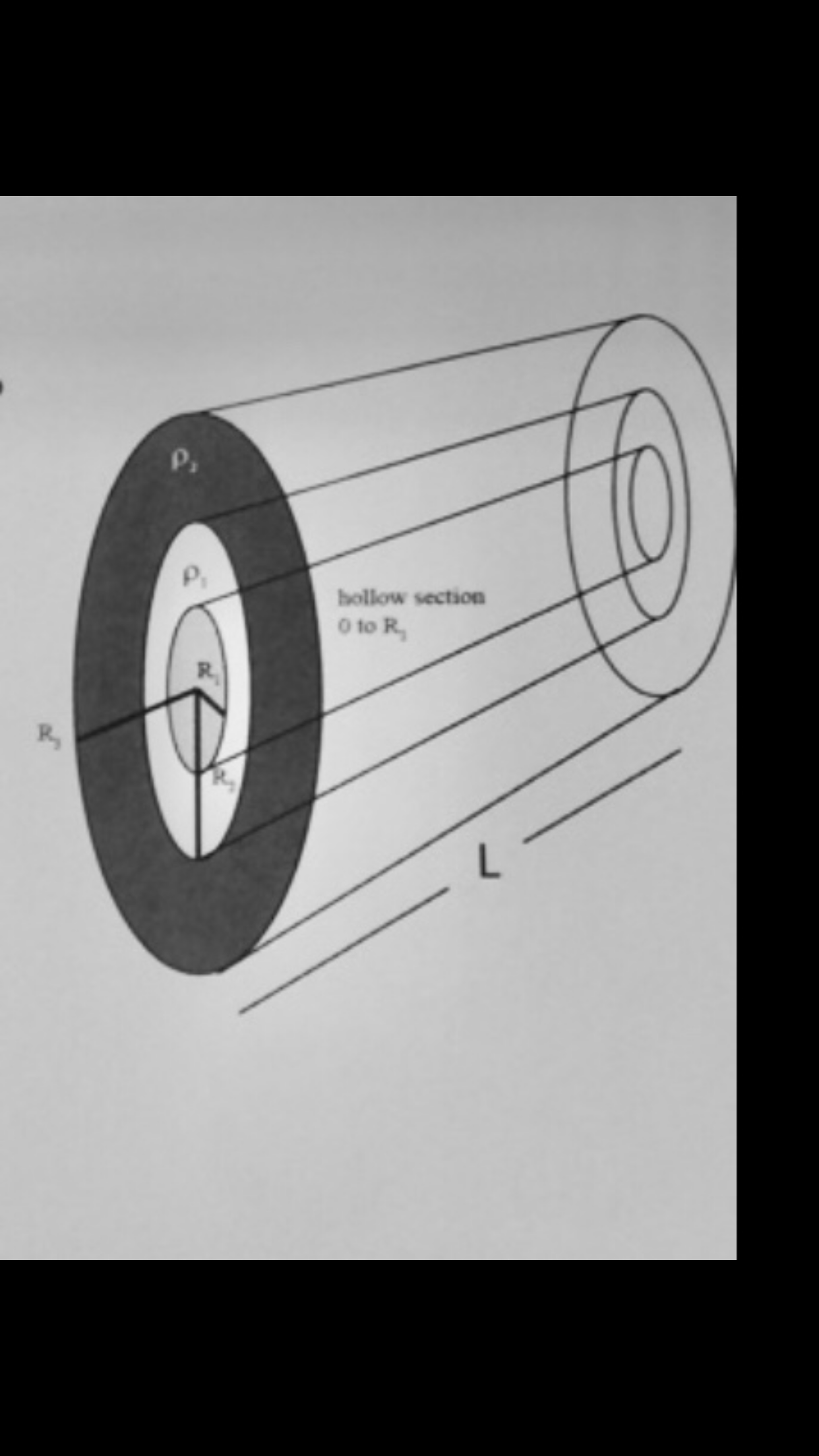 Students who've seen this question also like:
College Physics
11th Edition
Author: Raymond A. Serway, Chris Vuille
Publisher:
Cengage Learning
Want to see this answer and more?
Experts are waiting 24/7 to provide step-by-step solutions in as fast as 30 minutes!*
*Response times may vary by subject and question complexity. Median response time is 34 minutes for paid subscribers and may be longer for promotional offers.