Consider the following 3 pieces of the motion for a block that is initially at rest on a floor. (1) The block's velocity is zero at the instant it is given a quick push by a hand. (2) The hand does not touch the block after the quick push. The block slides across the floor, gradually slows down, then comes to rest. In (3), the block is at rest. The next series of questions will pertain to these cases.
In (1), while the hand is pushing the block, but while the block is still has zero velocity, what is the direction of the block's acceleration?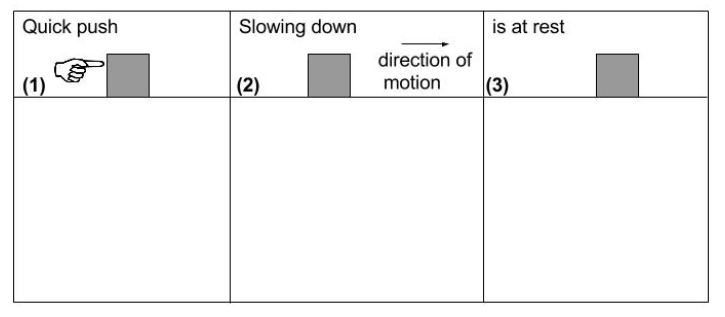 Students who've seen this question also like:
College Physics
11th Edition
Author: Raymond A. Serway, Chris Vuille
Publisher:
Cengage Learning
Want to see this answer and more?
Experts are waiting 24/7 to provide step-by-step solutions in as fast as 30 minutes!*
*Response times may vary by subject and question complexity. Median response time is 34 minutes for paid subscribers and may be longer for promotional offers.