Solve the following problem using excel: The program is estimated to require a 10-year commitment to fully achieve the desired result. Analyze the following information using both the Net Present Value (NPV) method and the Internal Rate of Return (IRR) method.
(I have already worked and solved this problem, however as it is complex and contains a large number of values to be calculated, I want to be sure that I applied all appropriate concepts correctly.)
I have attached the directions and problem in a screenshot.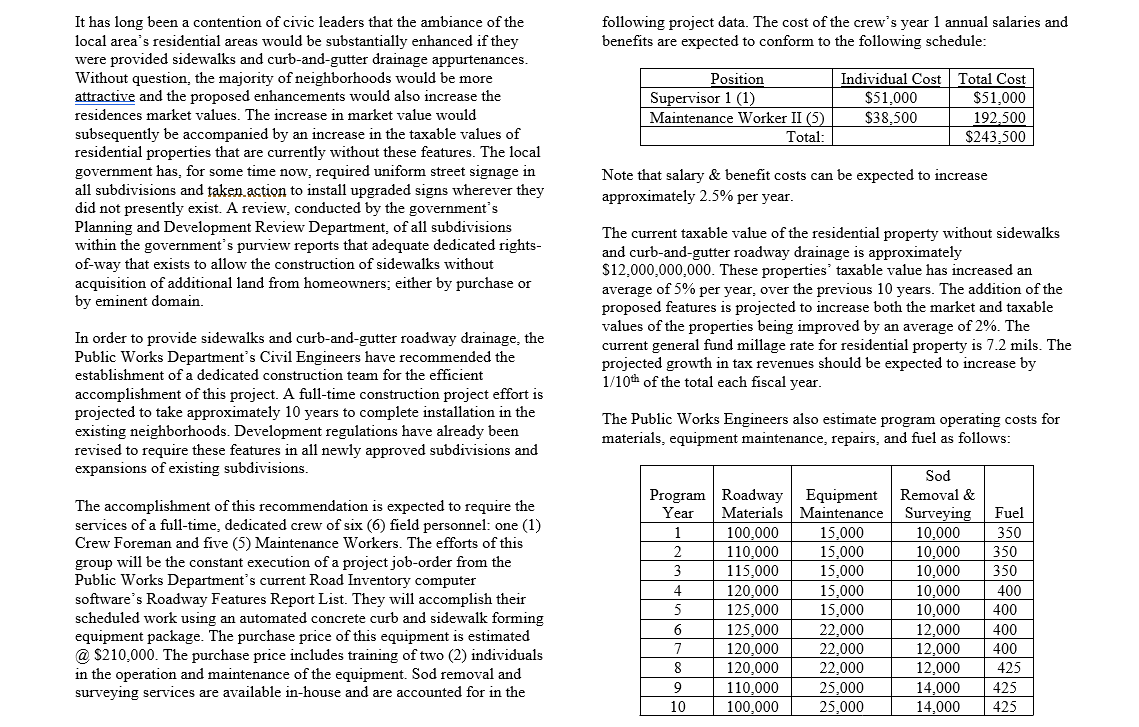 Students who've seen this question also like:
Want to see this answer and more?
Experts are waiting 24/7 to provide step-by-step solutions in as fast as 30 minutes!*
*Response times may vary by subject and question complexity. Median response time is 34 minutes for paid subscribers and may be longer for promotional offers.