Mitosis Drawing
In this assignment you will track and draw the chromosomes of a diploid organism through all the stages of mitosis. Make sure to draw the alleles for genes A and B on the chromatids in every stage. For mitosis, remember that many events are going on in the cell that are relevant besides just the movement of chromosomes, so please fill in the cell with pertinent structures such as centrioles and spindles.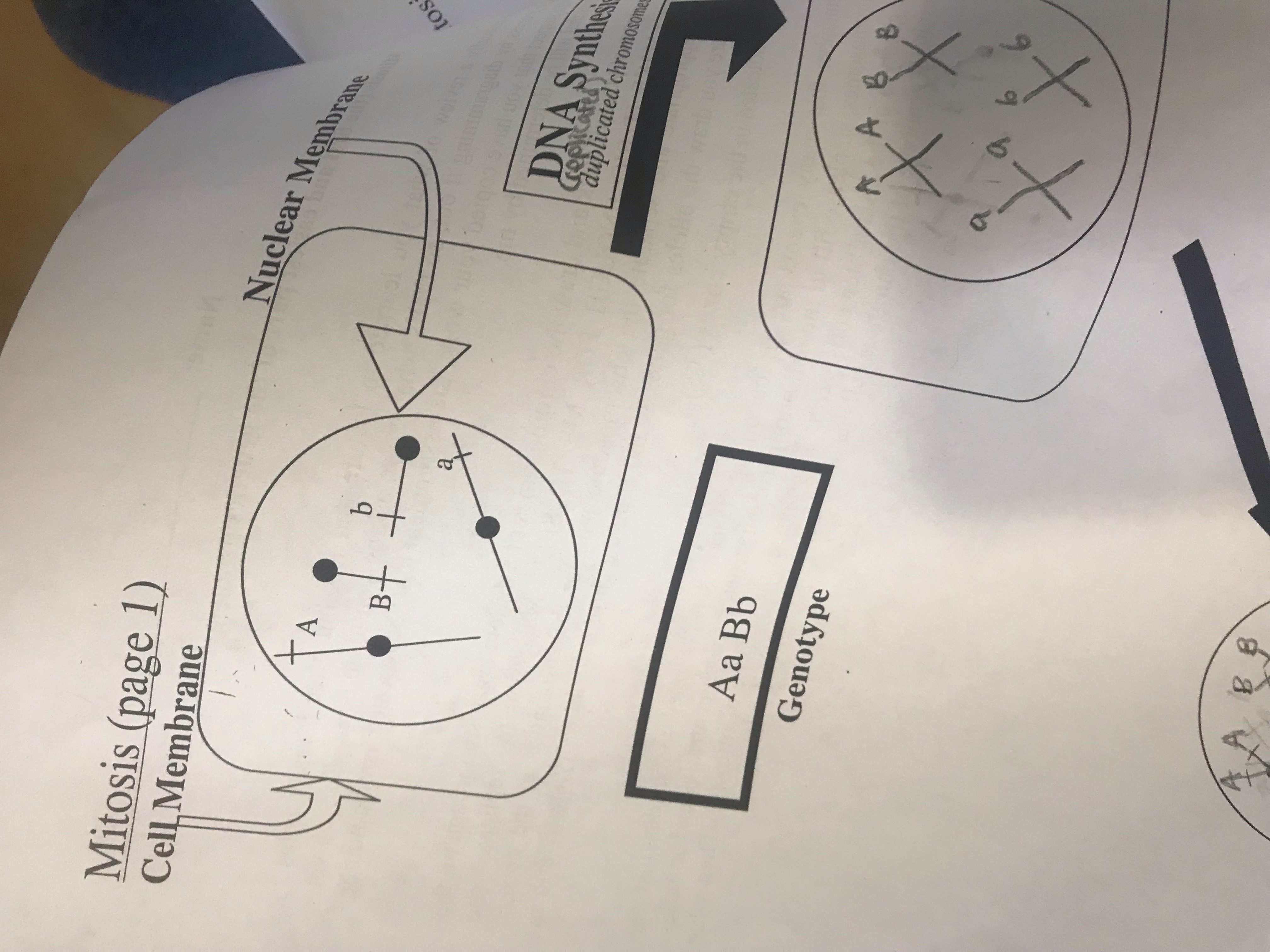 Expert Solution
Students who've seen this question also like:
Your question is solved by a Subject Matter Expert
Want to see this answer and more?
Experts are waiting 24/7 to provide step-by-step solutions in as fast as 30 minutes!*
*Response times may vary by subject and question complexity. Median response time is 34 minutes for paid subscribers and may be longer for promotional offers.
8+ million solutions
Get access to millions of step-by-step textbook and homework solutions
Support from experts
Send experts your homework questions or start a chat with a tutor
Essay support
Check for plagiarism and create citations in seconds
Solve math equations
Get instant explanations to difficult math equations