Napolean Corporation started business on January 1, 2016. The following information was compiled by Napolean's accountant on December 31, 2016:
Sales Revenue $6,000 Equipment, net $4,500
Expenses 3,600 Building, net 12,000
Dividends 900 Accounts Payable 1,200
Cash 450 Notes Payable 9,900
Accounts Receivable 750 Common Stock 6,000
Inventory 900 Retained Earnings ?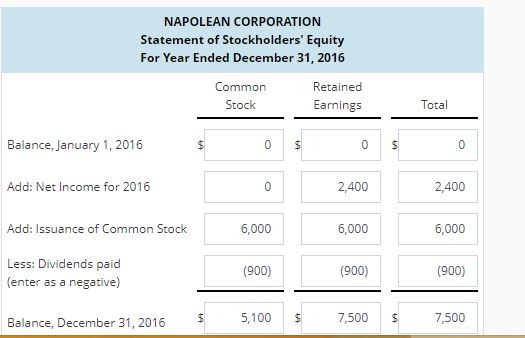 Students who've seen this question also like:
Want to see this answer and more?
Experts are waiting 24/7 to provide step-by-step solutions in as fast as 30 minutes!*
*Response times may vary by subject and question complexity. Median response time is 34 minutes for paid subscribers and may be longer for promotional offers.