Meiosis Drawing
In this assignment you will track and draw the chromosomes of a diploid organism through all the stages of meiosis. Make sure you label the alleles for genes on the chromosomes the whole way through - every chromatid should have labeled alleles. For meiosis, both crossing over and independent assortment can occur. For the purpose of this exercise, assume that there is a single crossover event on the long chromosome between the A and D genes. Only show crossing over after its fully occured. There are no crossover events on the short chromosome. Regarding independent assortment, there are two possible outcomes in meiosis if there are two homologous pairs of chromsomes. Include both independent assortment possibilities - one on the left side and one on the right. Fill in the possible gamete genotypes for each outcome. If you do this correctly you should end up with 8 different types of gametes. Image attached for genotypes and alleles. Give me a full explaination of each of the two possibilities of meiosis and crossover events dueing them too.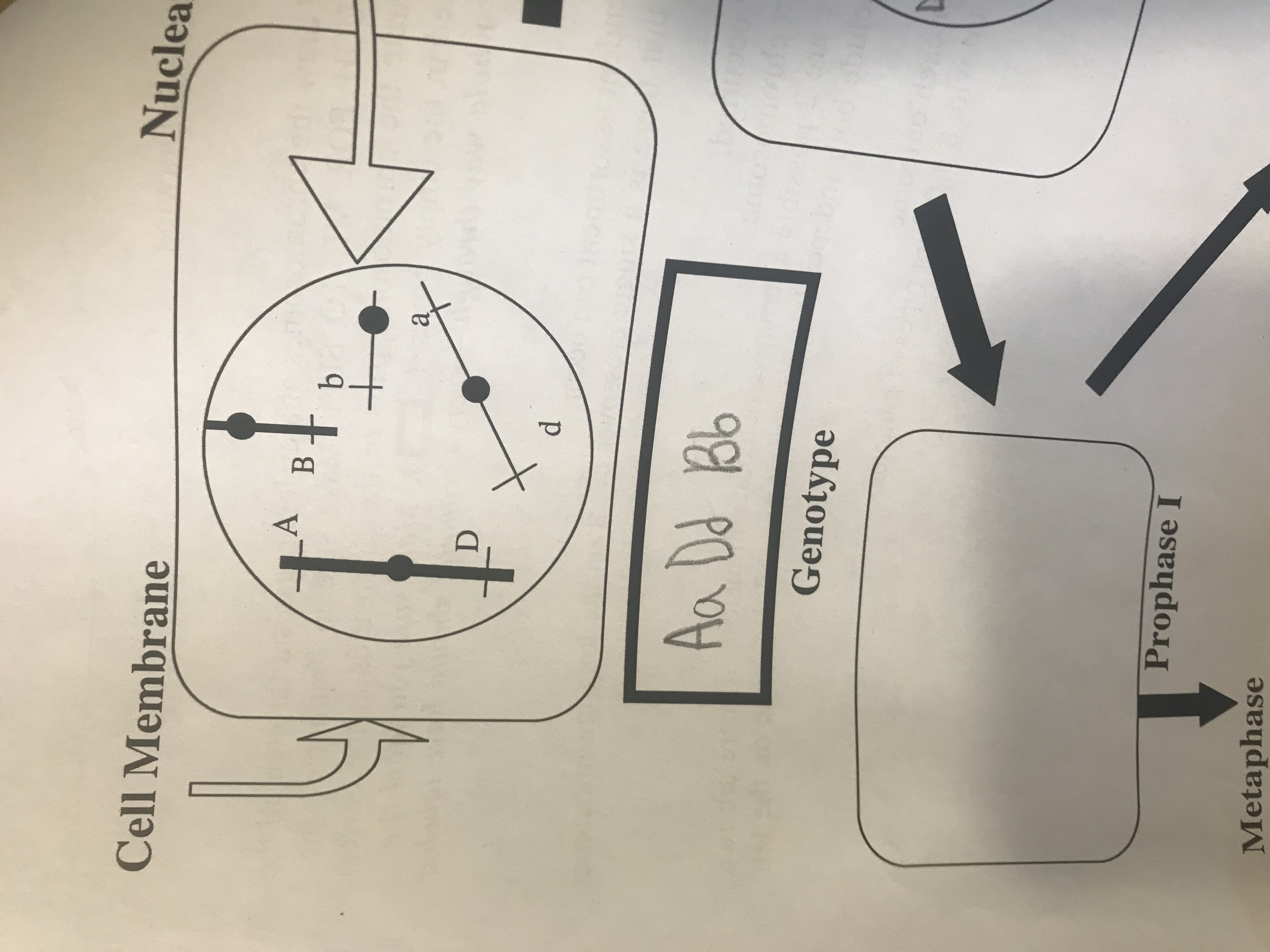 Students who've seen this question also like:
Want to see this answer and more?
Experts are waiting 24/7 to provide step-by-step solutions in as fast as 30 minutes!*
*Response times may vary by subject and question complexity. Median response time is 34 minutes for paid subscribers and may be longer for promotional offers.