A sample of gas placed in a flask attached to an open-end mercury manometer shown below. The difference in the height of the mercury between the two arms (h in the figure) is 76mm. If the external atmospheric pressure is 765 torr, what is the pressure of the gas?
A. 6.73atm
B. 1.11atm
C. 8.45atm
D. 1.03atm
E. 0.907atm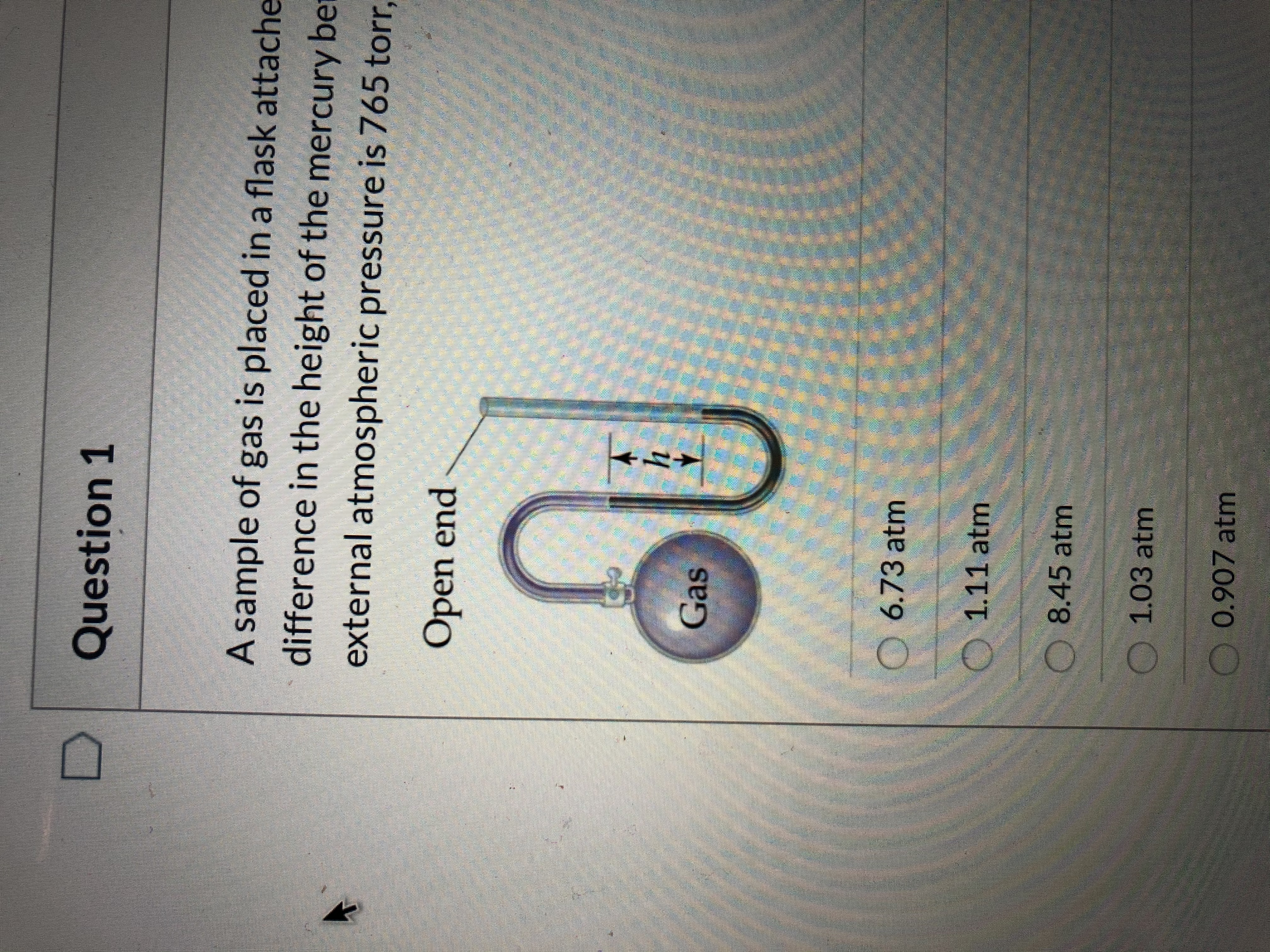 Students who've seen this question also like:
Chemistry
10th Edition
Author: Steven S. Zumdahl, Susan A. Zumdahl, Donald J. DeCoste
Publisher:
Cengage Learning
Want to see this answer and more?
Experts are waiting 24/7 to provide step-by-step solutions in as fast as 30 minutes!*
*Response times may vary by subject and question complexity. Median response time is 34 minutes for paid subscribers and may be longer for promotional offers.