As you can read from the image, corporate tax seems to be bad for car companies but because owners invest in other industries it is relatively good for other industries. Doesn't that cancel out the bad effect corporate tax may have on the car industry?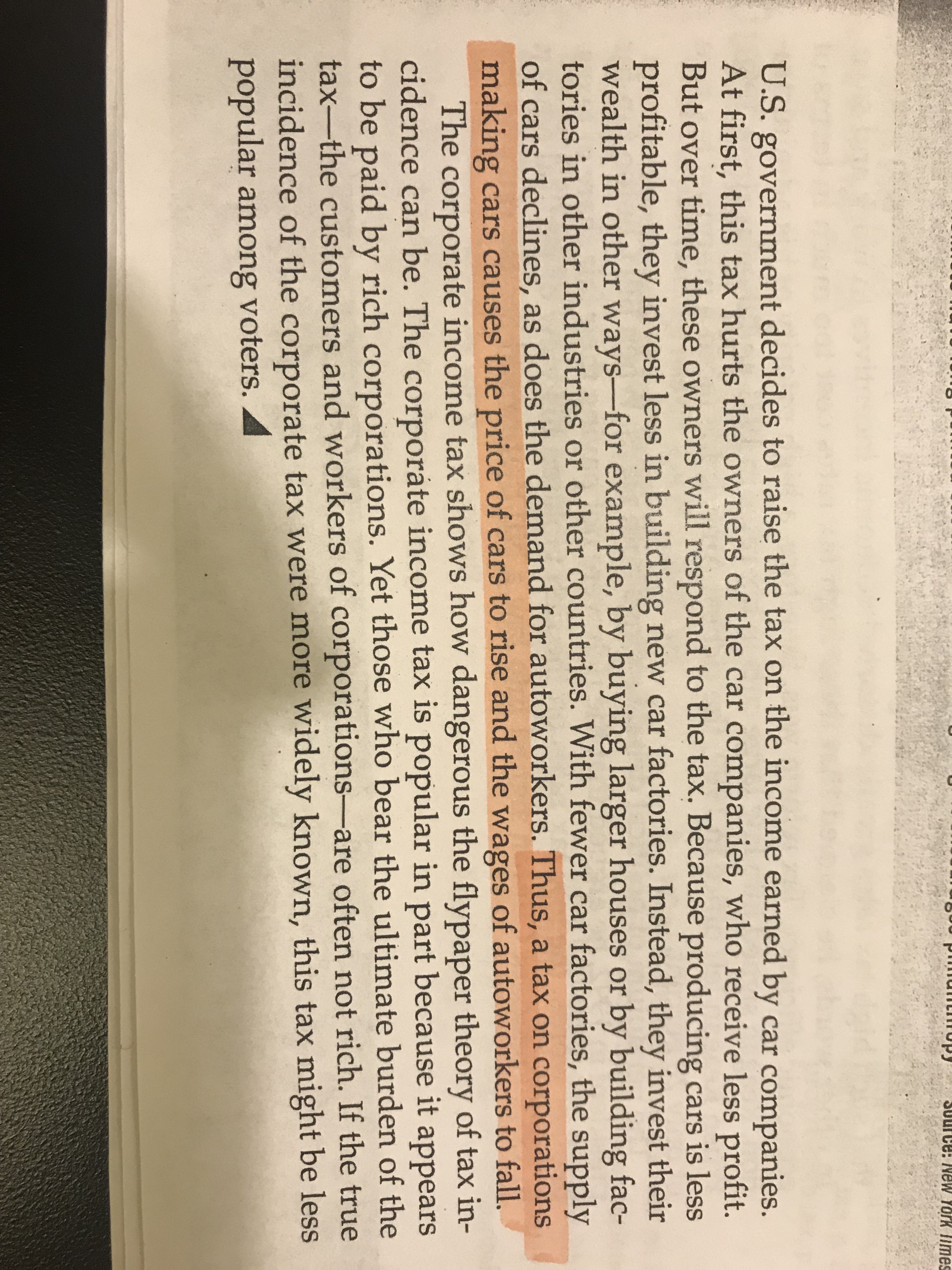 Students who've seen this question also like:
Want to see this answer and more?
Experts are waiting 24/7 to provide step-by-step solutions in as fast as 30 minutes!*
*Response times may vary by subject and question complexity. Median response time is 34 minutes for paid subscribers and may be longer for promotional offers.