Aggie Fitness began business in College Station, TX on June 1, 2018. At that time, the company collected $6,000 in advance payments from customers for 12-month gym memberships. At December 31, 2018, after the adjusting entries are recorded and posted, the balances in Unearned Revenue and Membership Revenue should be, respectively,
The possible answers are in the attached images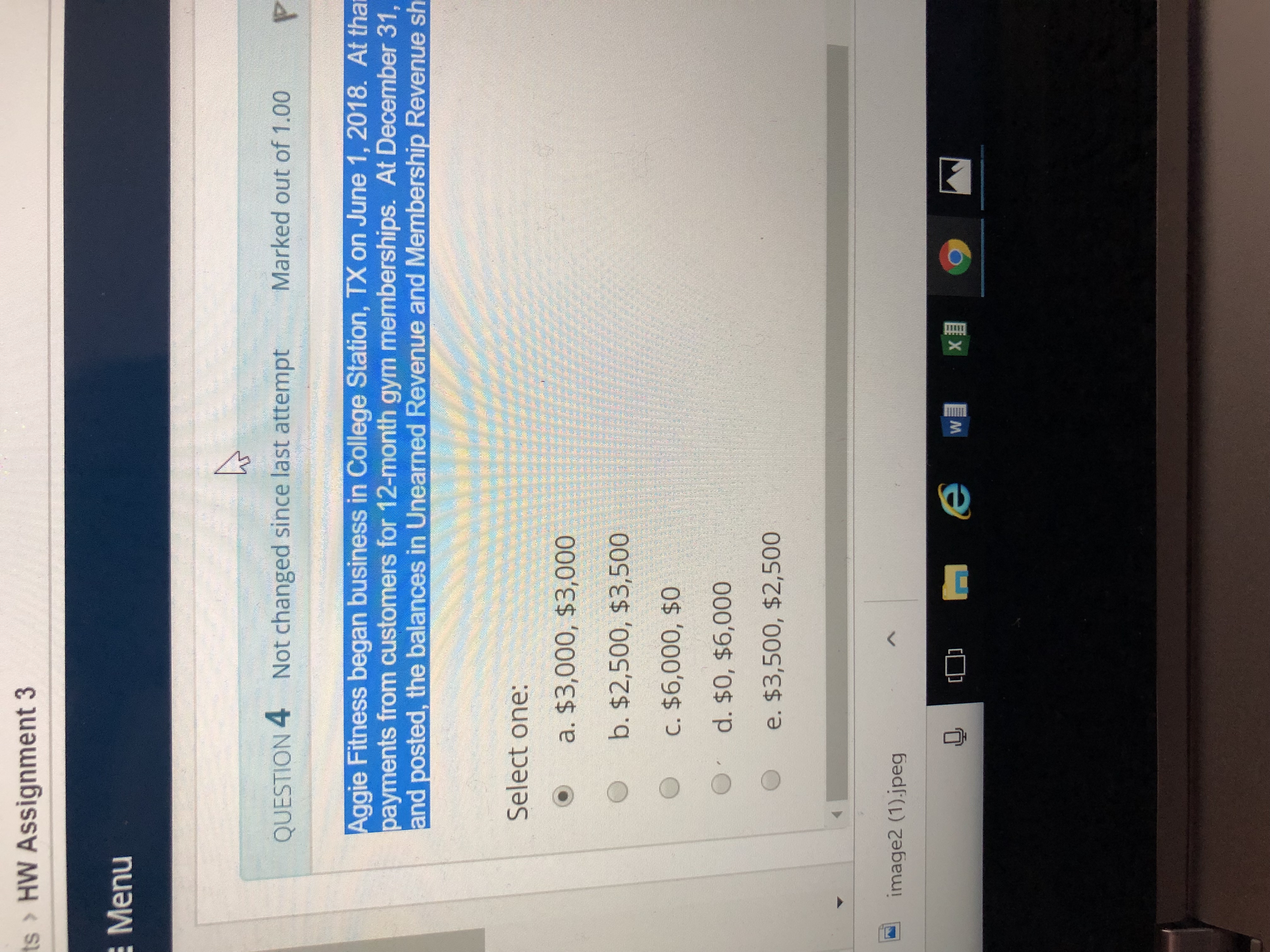 Expert Solution
Students who've seen this question also like:
Your question is solved by a Subject Matter Expert
Want to see this answer and more?
Experts are waiting 24/7 to provide step-by-step solutions in as fast as 30 minutes!*
*Response times may vary by subject and question complexity. Median response time is 34 minutes for paid subscribers and may be longer for promotional offers.
8+ million solutions
Get access to millions of step-by-step textbook and homework solutions
Support from experts
Send experts your homework questions or start a chat with a tutor
Essay support
Check for plagiarism and create citations in seconds
Solve math equations
Get instant explanations to difficult math equations