The equation required to produce iron from iron(III)oxide is as follows,

Given grams of iron is converted into moles as follows,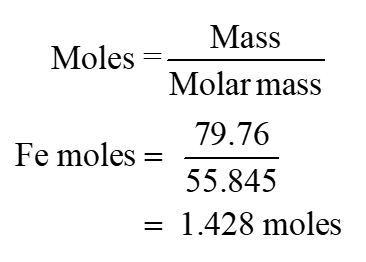 Observing the balanced equation shows that 2 moles of Fe is produced along with 1 mole of Al2O3. Therefore, the mole of Al2O3 produced along with given grams of iron are 0.714 moles.
...