Below is the reaction of both molecules which will happen during hydrogenation.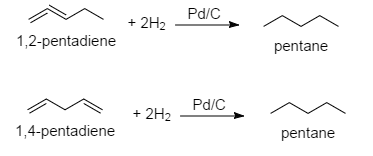 Since the product in both cases is same. Hence the energy of product is same in both.
Now since heat of hydorgenation is =  energy of reactant - energy of product 
Hence the reactant which has less rea...