Additional questions:
Supposed you and your friends decide to rent the four bedroom apartment and subscribe to cable. The average fixed cost per roommate will be____?
If only 3 people moved into the four bedroom apartment, the average fixed cost of rent and cable will be _____, which means that you will have to pay _____ of just the rent on your own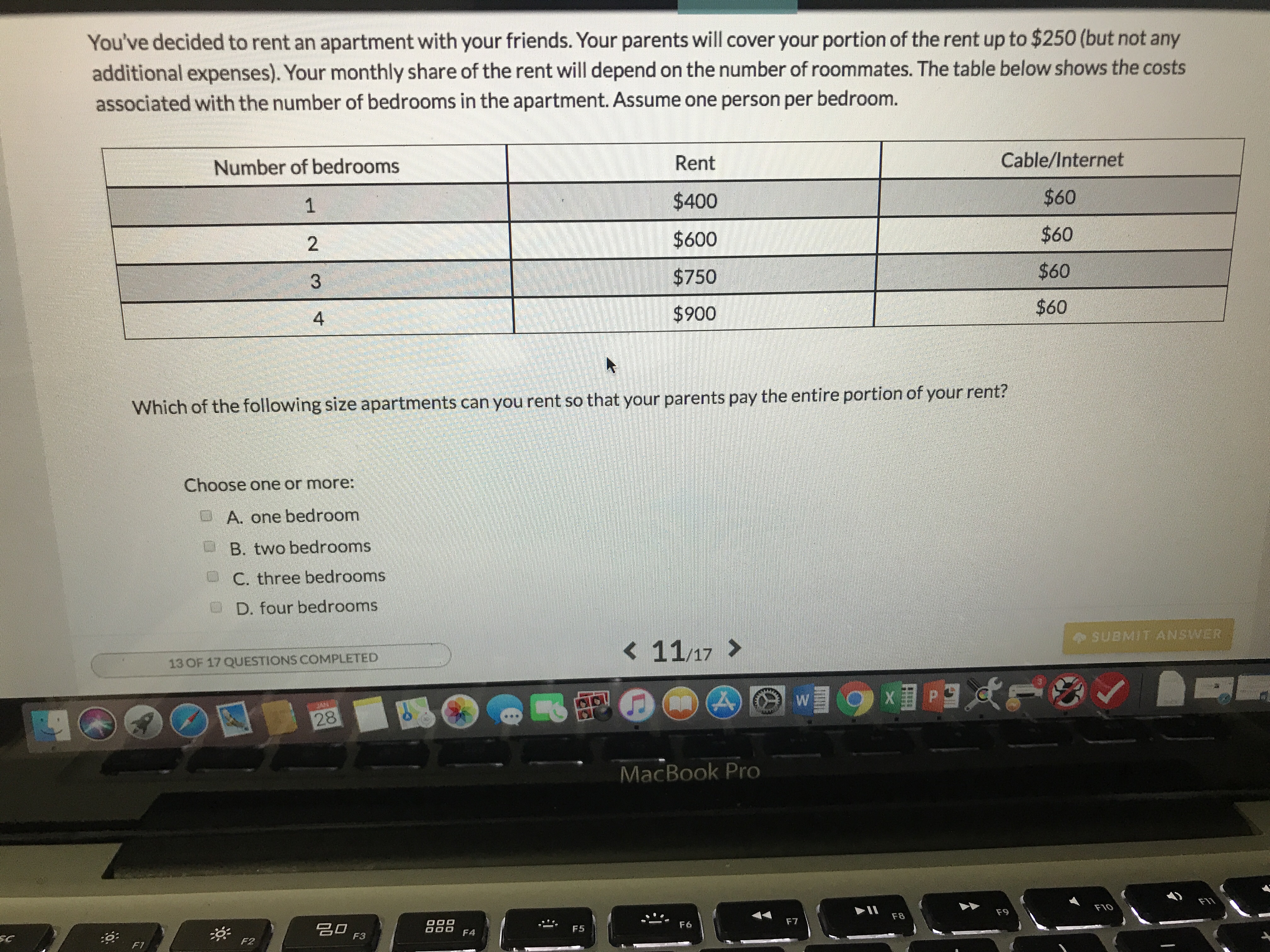 Expert Solution
Trending nowThis is a popular solution!
Step by stepSolved in 4 steps with 3 images