Calculation:
The given linear equation is .
The above equation is linear so that graph of equation is a line and to draw line there should be two points.
Substitute 0 for T to get x intercept,
Substitute 0 for x to get T-intercept,
From the intercepts line passes through two points , . So, the graph is shown below,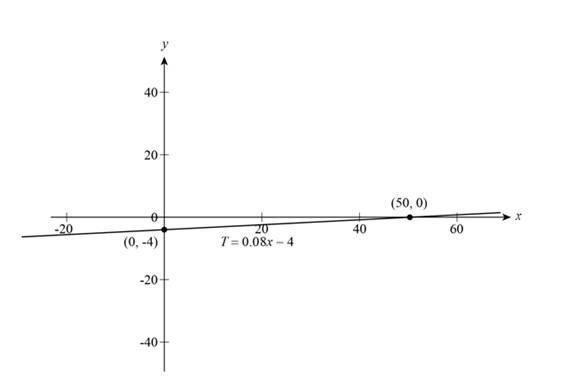 Figure (1)
Figure (1) shows the graph of linear equation which represents a line.