Given information:
State the distance formula.
Calculation:
Take points on the coordinate plane and draw a line between them to determine the length of line to form a right triangle with line length equal to hypotenuse.
Graphically,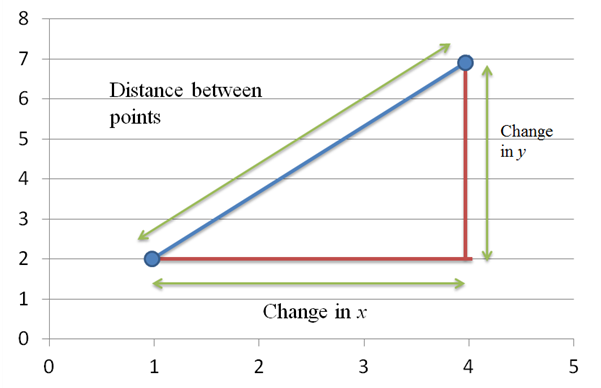 Applying the pythagorean theorem to points and we get,
Where is the distance between the points. Solving for gives distance formula.
Hence, the distance formula is .