Given:
The initial population in an limited environment is 100 with the carrying capacity 1000.
Also the population at any instant of time t is, .
Graph:
Use online graph calculator and draw the graph of the function when .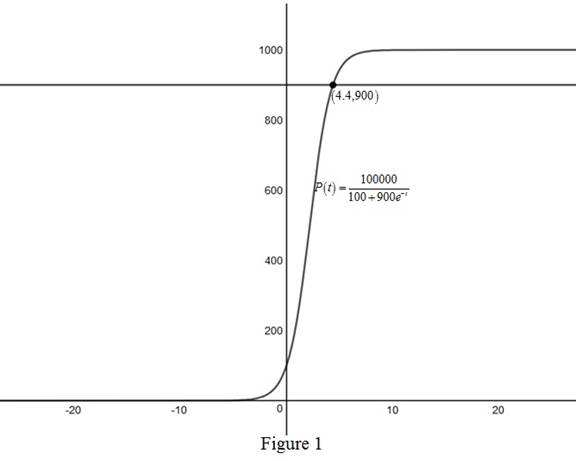 From Figure1,obtain that point of intersection of the graph of and the line is .
Therefore, time taken by the population to reach 900 is approximately 4.4 years.