Consider a function .
Let two points and such that lie on the closed interval [a, b].
The function is said be an increasing function on the given interval [a, b] if .
Graph:
The behavior of an increasing function is shown below in Figure 1.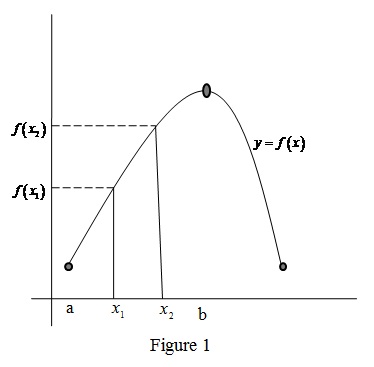 From Figure 1, it is observed that the curve is increasing on the interval [a, b].