Given information:
The chirping rate of crickets of a certain species appears to be related to temperature shown in table.
Calculation:
It is observed from the scatter plot that all are linear,so linear model fits the data, by ising graphing calculator regression line will be,
Where and represents the chirping rate and temperature.
Now the plot for regression line is as follows,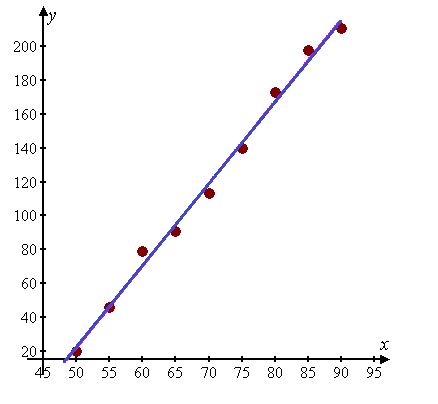 Hence, the graph is plotted and regression line is .