By the use of online calculator, the regression line for the given data obtained is , where average life expectancy is the y-intercept and year is the x-intercept.
Therefore, the regression line that represents the given data is .
The graph that represents the equation is shown below in Figure 1.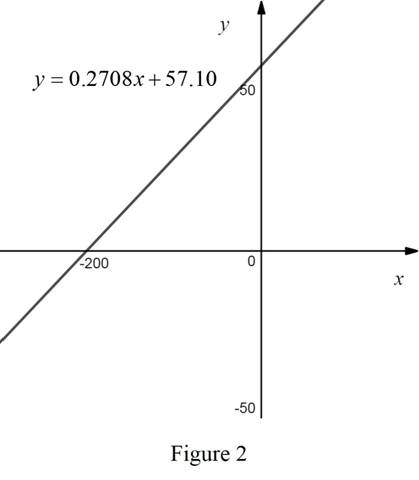 From Figure 2, the graph for the linear equation is a straight line.