Given:
The options are: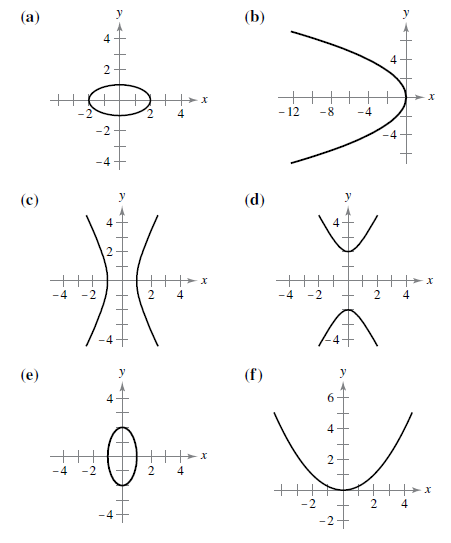 Explanation:
Here, and both are squared terms and both of their coefficients are positive. Thus, this equation represents an ellipse.
Now, in order to find whether the ellipse is horizontal or vertical, represent the equation in the standard form of an ellipse.
The given equation is:
Divide the equation by :
Rearrange it in standard form as:
So,
Which is the standard equation for an ellipse, whose major axis is vertical. That is the center of ellipse is with semi axis , focus is and vertex be
Thus, the correct graph matches for the equation that holds the above properties is option (e).