The following transactions were completed by Nelson's Boutique, a retailer, during July. Terms on sales on account are 2/10, n/30, FOB shipping point.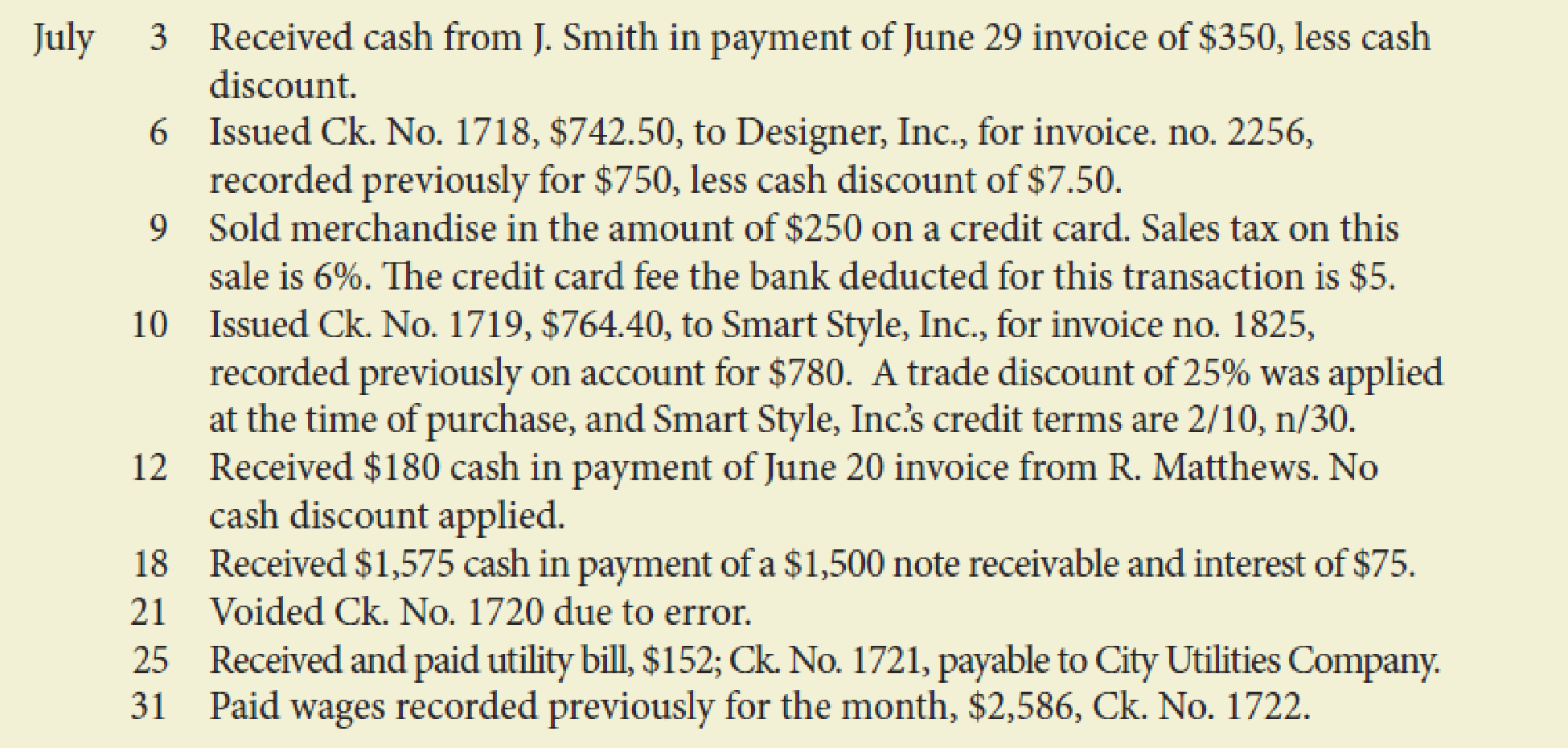 Required
1. Journalize the transactions for July in the cash receipts journal, the general journal (for the transaction on July 9th), or the cash payment journal as appropriate. Assume the periodic inventory method is used.
2. Total and rule the journals.
3. Prove the equality of debit and credit totals.