Cryogenics Inc., is a leading developer, designer, and manufacturer of tanks, moveable containers, and trailers for the most efficient storage and distribution of liquid helium and hydrogen. Cryogenics started as a private company when founded in 1960 by industrialist William Hodges. It has since gone public and has grown to support a staff 250 employees between its Tulsa, Oklahoma, and Prague, Czech Republic, operations to meet the global demand for liquid helium and hydrogen storage with the highest performance ratings in the industry. The following describes Cryogenics' fixed asset system.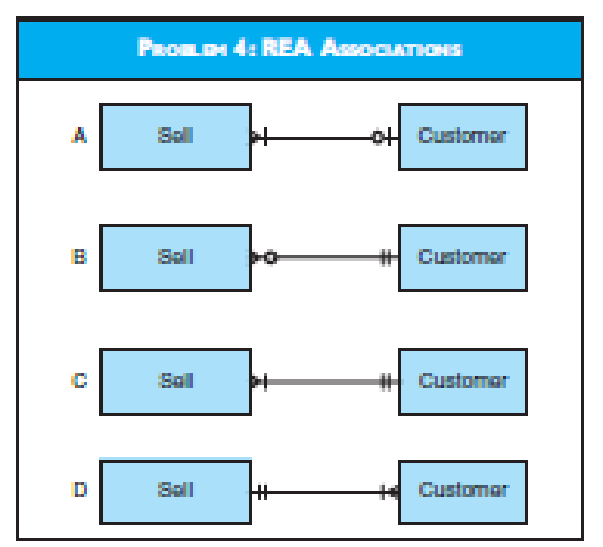 Asset acquisition begins when the department manager recognizes the need to obtain or replace an existing fixed asset. The manager prepares two copies of a purchase requisition; one is filed in the department, and one is sent to the purchasing department. The purchasing department uses the purchase requisition to prepare three copies of a purchase order. One copy of the purchase order is sent to the supplier, another copy is sent to the AP department, and the third copy is filed in the purchasing department. Vendors ship the ordered items to Cryogenics' receiving department along with the packing slip. The receiving clerk then prepares three copies of a receiving report. One copy of the receiving report is sent to AP, one is sent to the department manager, and one is sent to the inventory department clerk who uses it to update the inventory records.
A few days later the vendor sends an invoice to the AP clerk, which the clerk reconciles with the purchase order and receiving report. The AP clerk inputs the information into the computer terminal, posts the liability, updates the purchase journal, and prints out hard copies of a journal voucher and cash disbursement voucher. The journal voucher is sent to the general ledger department, and the cash disbursement voucher and the supplier's invoice are sent to the cash disbursements department.
The purchase order and the receiving report are filed in the AP department. Using the information from the supplier's invoice and the cash disbursement voucher, the cash disbursements clerk prepares a hard copy check in payment of the liability, sends the check to the vendor, and posts it to the check register. Finally, the clerk sends the cash disbursement voucher to the general ledger department.
Periodically, the department manager adjusts the fixed asset inventory subsidiary account balances to reflect asset depreciation and sends an asset status summary to the general ledger. The general ledger department clerk reconciles the cash disbursements voucher, the journal voucher, and the asset status summary, and posts to the general ledger accounts.
Required
a. Prepare the REA model to support the fixed asset procedures.
b. Show the cardinalities for all associations.
c. List the tables, keys, and attributes needed to implement this model in a relational database.