HeLa Cells Are a Genetic Mess HeLa cells can vary in chromosome number. Defects in proteins that orchestrate cell division result in descendant cells with too many or too few chromosomes, an outcome that is one of the ha1lmarks of cancer cells. The panel of chromosomes in FIGURE 11.9, originally published in 1989, shows all of the chromosomes in a single metaphase HeLa cell.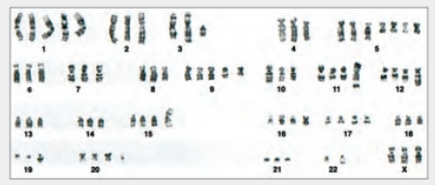 FIGURE 11.9 Karyotype of HeLa showing chromosomes in one cell.
How many extra chromosomes does this cell have, compared to a normal human body cell?