The balances of the ledger accounts of Beldren Home Center as of December 31, the end of its fiscal year, are as follows: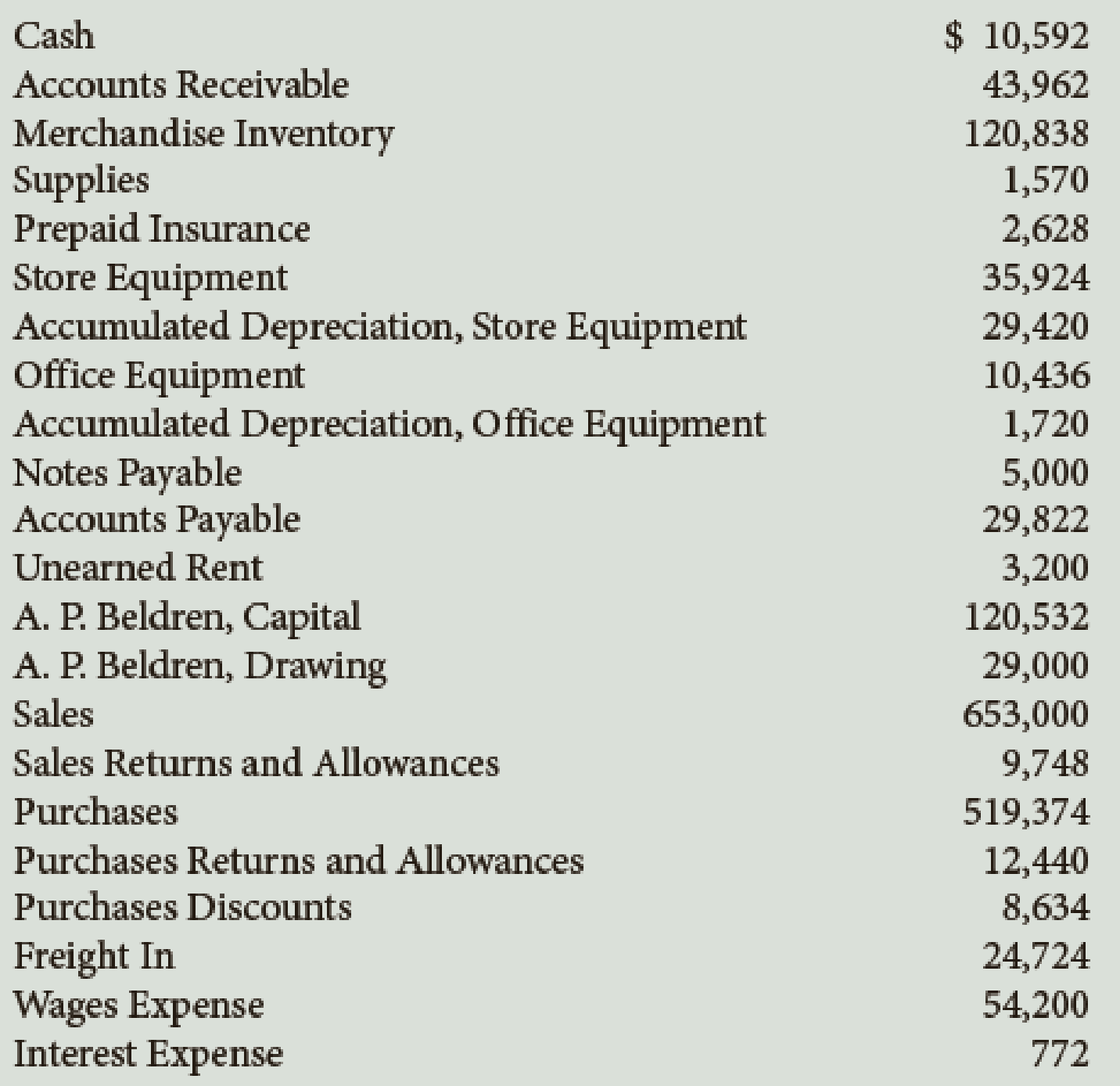 Data for the adjustments are as follows:
a–b. Merchandise Inventory at December 31, $102,765.
c. Wages accrued at December 31, $1,834.
d. Supplies inventory (on hand) at December 31, $645.
e. Depreciation of store equipment, $5,782.
f. Depreciation of office equipment, $1,791.
g. Insurance expired during the year, $845.
h. Rent earned, $2,500.
Required
1. Complete the work sheet after entering the account names and balances onto the work sheet. Ignore this step if using CLGL.
2. Journalize the adjusting entries. If using manual working papers, record adjusting entries on journal page 16.