Reporting Net Cash Flow from Operating Activities
The income statement for Granville Manufacturing Company is presented below.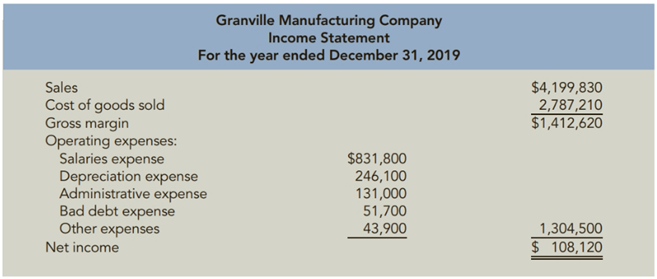 The following balance sheet changes occurred during the year:
• Accounts receivable increased by $182,400.
• Inventory increased by $98,725.
• Prepaid expenses decreased by $64,100.
• Accounts payable increased by $43,850.
• Salaries payable increased by $54,900.
Required:
1. Prepare the net cash flows from operating activities using the indirect method.
2. CONCEPTUAL CONNECTION What are the causes of the major differences between net income and net cash flow from operating activities?