A portion of Johnson's Farm Supply work sheet for the year ended December 31 follows: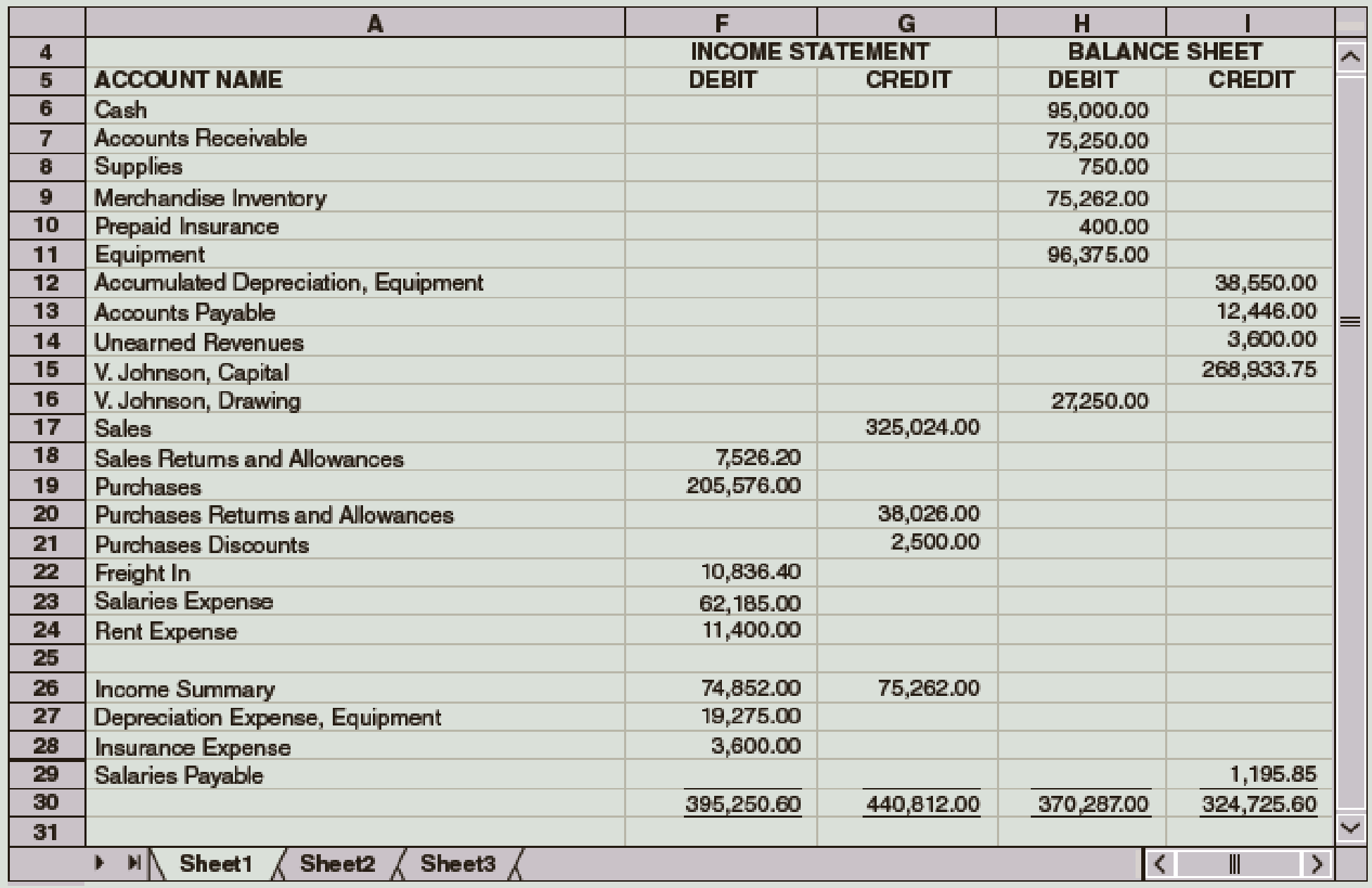 Required
1. Determine the entries that appeared in the Adjustments columns and prepare the general journal entries for the adjustments in the general journal, page 19.
2. Determine the net income for the year.
3. What is the amount of the ending capital?