Differential analysis report for machine replacement proposal
Catalina Tooling Company is considering replacing a machine that has been used in its factory for two years. Relevant data associated with the operations of the old machine and the new machine, neither of which has any estimated residual value, are as follows: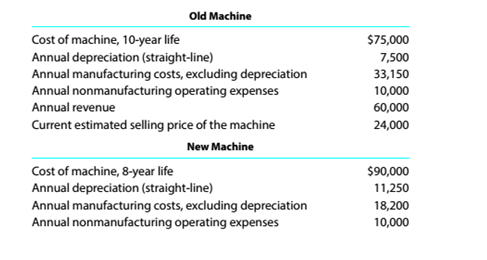 Annual nonmanufacturing operating expenses and revenue are not expected to be affected by the purchase of the new machine.
Instructions
Prepare a defferential analysis report comparing operations utilizing the new machine wilh operations using the old machine. The analysis should indicate the differential income that would result over the eight-year period if the new machine is acquired.