Internal Rate of Return
Each of the following scenarios is independent. Assume that all cash flows are after-tax cash flows.
Cuenca Company is considering the purchase of new equipment that will speed up the process for producing flash drives. The equipment will cost $7,200,000 and have a life of 5 years with no expected salvage value. The expected cash flows associated with the project follow: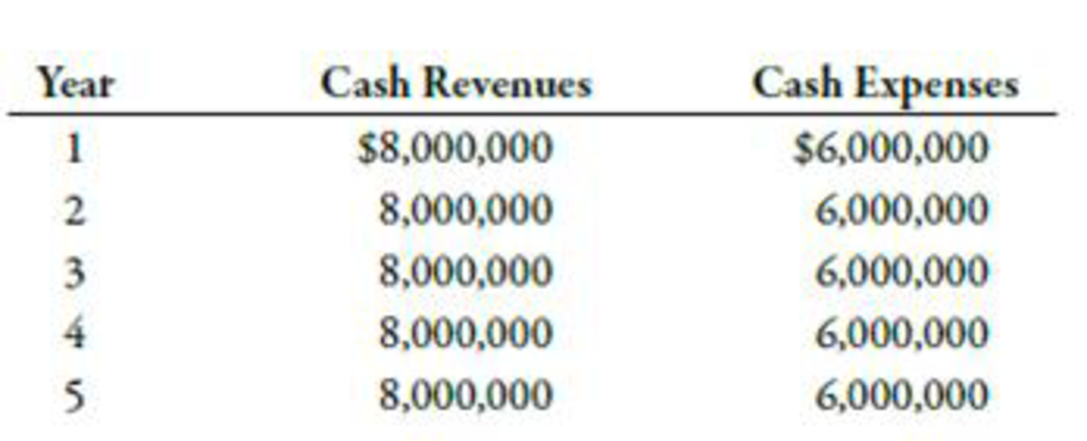 Kathy Shorts is evaluating an investment in an information system that will save $240,000 per year. She estimates that the system will last 10 years. The system will cost $1,248,000. Her company's cost of capital is 10%.
Elmo Enterprises just announced that a new plant would be built in Helper, Utah. Elmo told its stockholders that the plant has an expected life of 15 years and an expected IRR equal to 25%. The cost of building the plant is expected to be $2,880,000.
Required:
Calculate the IRR for Cuenca Company. The company's cost of capital is 16%. Should the new equipment be purchased?
Calculate Kathy Short's IRR. Should she acquire the new system?
What should be Elmo Enterprises' expected annual cash flow from the plant?