BPA and Abnormal Meiosis In 1998, researchers at Case Western University were studying meiosis in mouse oocytes (germ cells) when they saw an unexpected and dramatic increase of abnormal events (FIGURE 12.6). Improper segregation of chromosomes during meiosis is one of the main causes or human genetic disorders.
The spike in abnormal meiosis began right after the mouse facility started washing the animals' plastic cages and water bottles in a new, alkaline detergent. The detergent had damaged the plastic, which as a result was leaching bisphenol A (BPA). BPA is a synthetic chemical that mimics estrogen, the main female sex hormone in animals. Though it has since been banned for use in baby bottles, BPA is still widely used to manufacture other plastic items and epoxies (such as the coating on the inside of metal cans of food). BPA-free plastics are often manufactured with a related compound, bisphenol S (BPS), that has effects similar to BPA.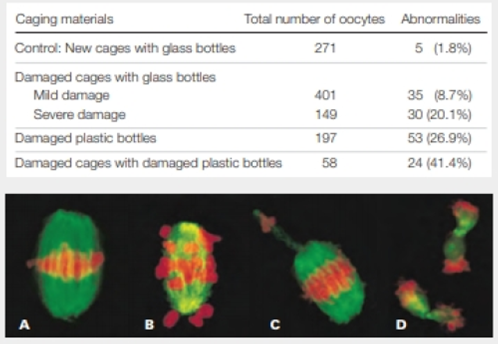 FIGURE 12.6 Abnormalities in meiosis that occurred after exposure to BPA.
Top, the most abnormal meiosis events occurred in mice that were housed in damaged plastic caging with damaged plastic bottles. Damaged plastic releases BPA.
Bottom, fluorescent micrographs show the chromosomes (red) and spindle (green) in nuclei of mouse germ cells in metaphase I. A Normal metaphase; B–D abnormal metaphase.
What is abnormal about metaphase I as it is occurring in the oocytes shown in FIGURE 12.6B, C, and D?