The following partial work sheet covers the affairs of Ketcher and Company for the year ended June 30.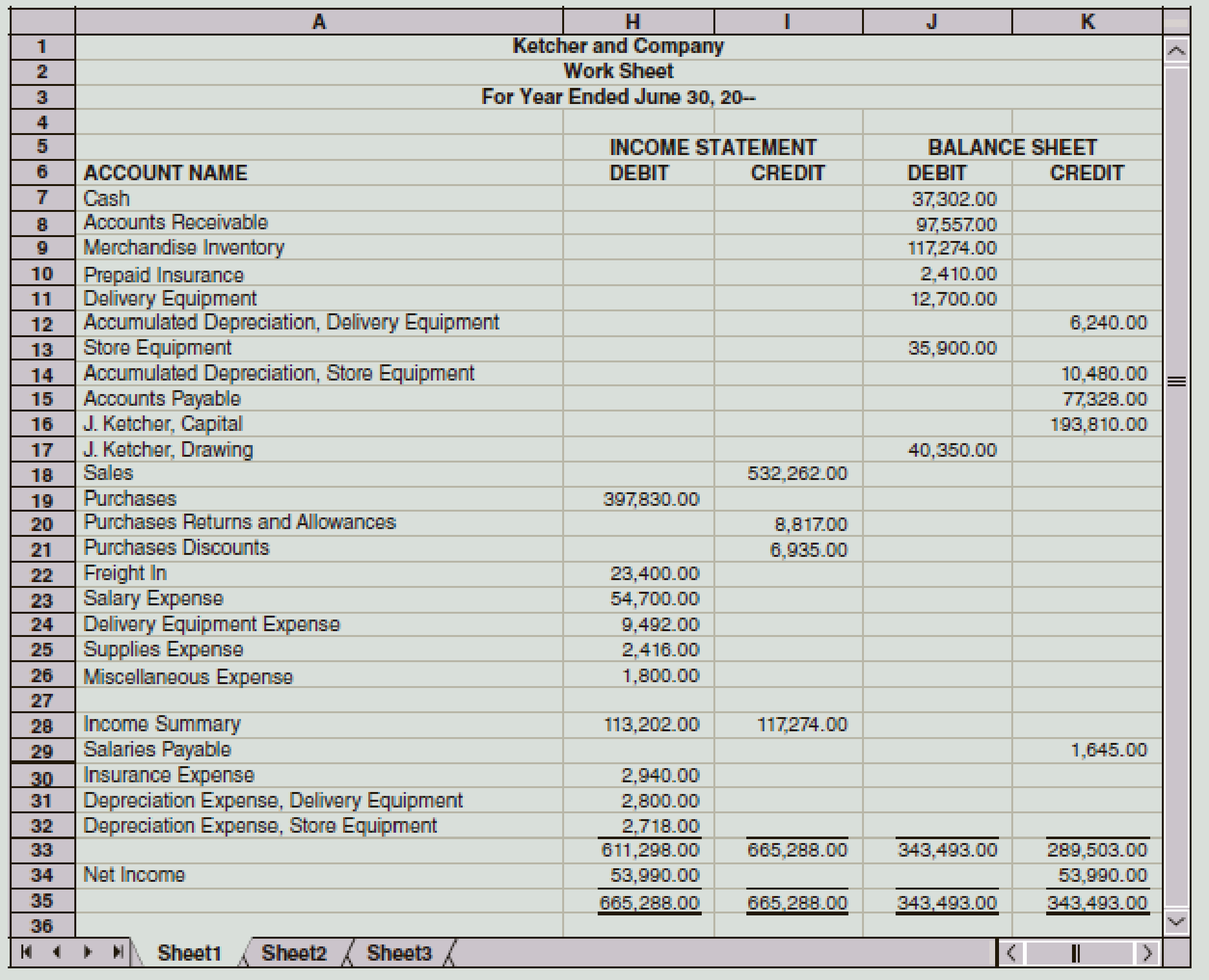 Required
1. Journalize the six adjusting entries.
2. Journalize the closing entries.
3. Journalize the reversing entry as of July 1, for the salaries that were accrued in the June adjusting entry.
Check Figure
Reversing entry amount, $1,645