(a)
Interpretation:
Predict the simple binary compound that can be formed by the use of electron configuration of the simple ions which are formed by those elements.
Concept Introduction:
Electron configuration describes the positions of electrons of an atom. Depending on that the periodic table is created. Periodic table further defines the simple ion that can be formed by any element. And using those ions, simple binary compounds can be produced.

Order in which orbitals fill to produce the atoms in periodic table as follows:
Simplest ion form by each group as follows: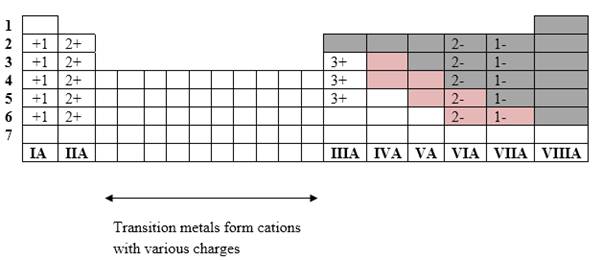 If it's a compound made by a combination of metal and nonmetal elements, called as ionic compounds.
Ionic chemical compound must have a zero charge. If a compound contains ions;
1. Both positive ions (cations) and negative ions (anions) must be there.
2. No: of cations and anions collectively should produce a zero-net charge.