The following accounts appear in the ledger of Celso and Company as of June 30, the end of this fiscal year.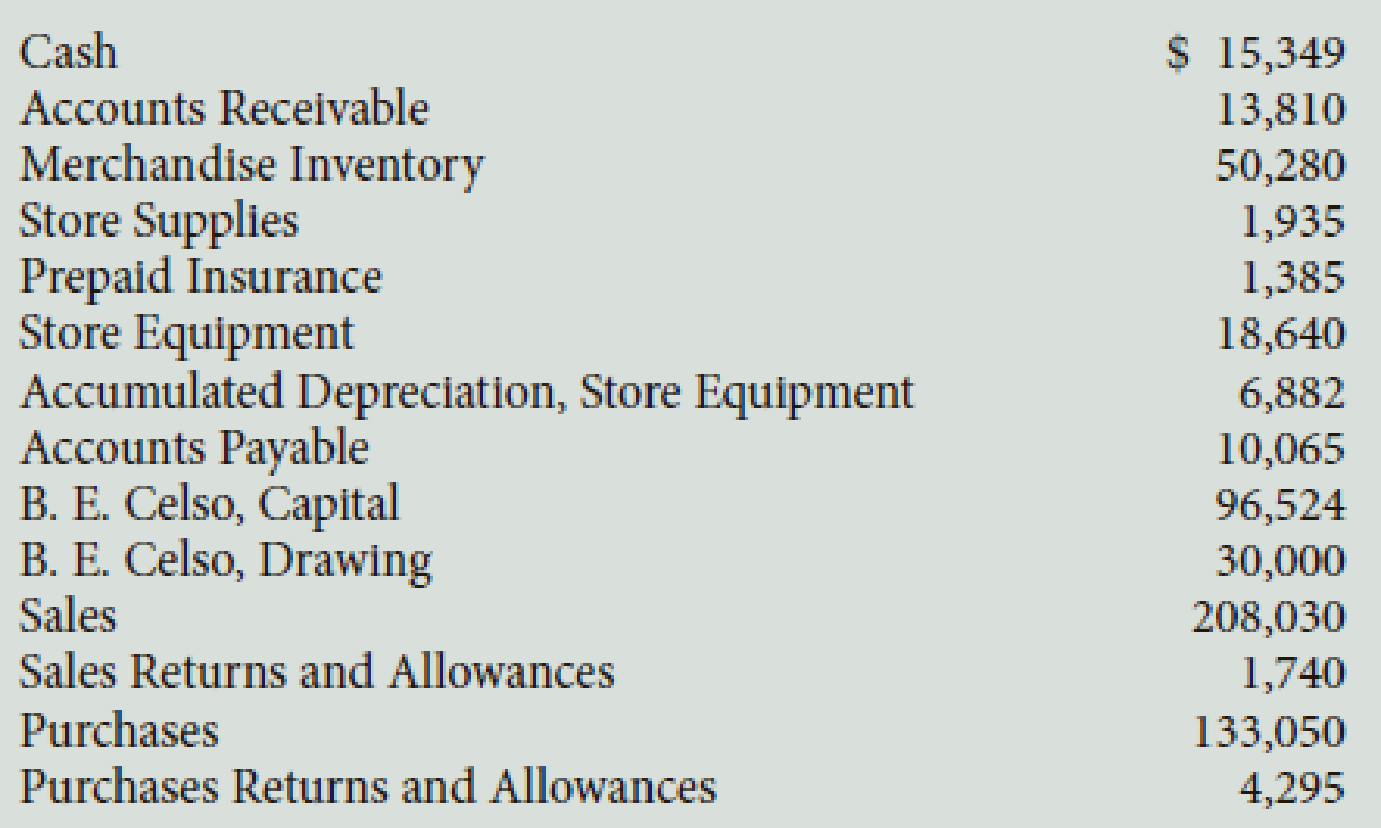 The data needed for the adjustments on June 30 are as follows:
  a–b.    Merchandise inventory, June 30, $54,600.
  c.    Insurance expired for the year, $475.
  d.    Depreciation for the year, $4,380.
  e.    Accrued wages on June 30, $1,492.
  f.    Supplies on hand at the end of the year, $100.
Required
1. Prepare a work sheet for the fiscal year ended June 30. Ignore this step if using CLGL.
2. Prepare an income statement.
3. Prepare a statement of owner's equity. No additional investments were made during the year.
4. Prepare a balance sheet.
5. Journalize the adjusting entries.
6. Journalize the closing entries.
7. Journalize the reversing entry as of July 1, for the wages that were accrued in the June adjusting entry.
Check Figure
Net income, $14,066