The general equation of a linear function is of the form with slope m and y-intercept c.
Since the equation satisfies the condition , the point lie on the graph.
Substitute the point in point-slope form and obtain the equation.
Thus, the required linear function is .
Obtain the equations for the various m values.
If , then .
If , then .
If , then .
If , then .
Draw the graph of the above equations as shown below in Figure 2.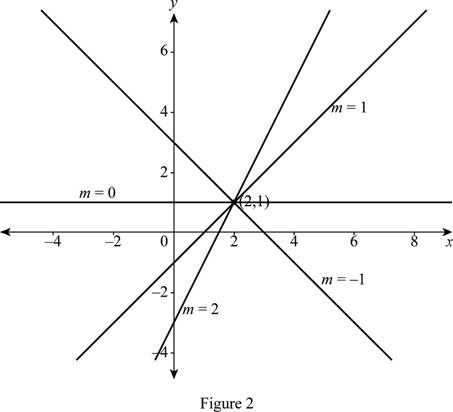 From Figure 2, it is noticed that all the members of the family of linear function passing through the common point (2, 1).