Consider the linear function .
Recall the fact that the slope (m) of the function is the coefficient of the x term and y-intercept (c) is the constant term of the function.
Obtain the values of y-intercepts for the various m values.
If , then .
If , then .
If , then .
If , then .
Substitute the above values of m and corresponding values of c in the linear function and draw the graph of them as shown below in Figure 1.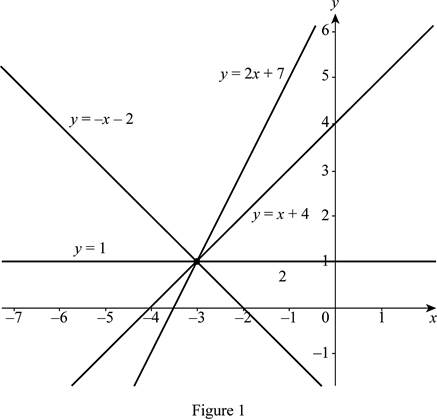 From Figure 1, it is noticed that all the members of the family of a linear function passes through the common point (−3, 1).