BREAKEVEN AND OPERATING LEVERAGE
a. Given the following graphs, calculate the total fixed costs, variable costs per unit, and sales price for Firm A. Firm B's fixed costs are $120,000, its variable costs per unit are $4, and its sales price is $8 per unit.
b. Which firm has the higher operating leverage at any given level of sales? Explain.
c. At what sales level, in units, do both firms earn the same operating profit?
Firm A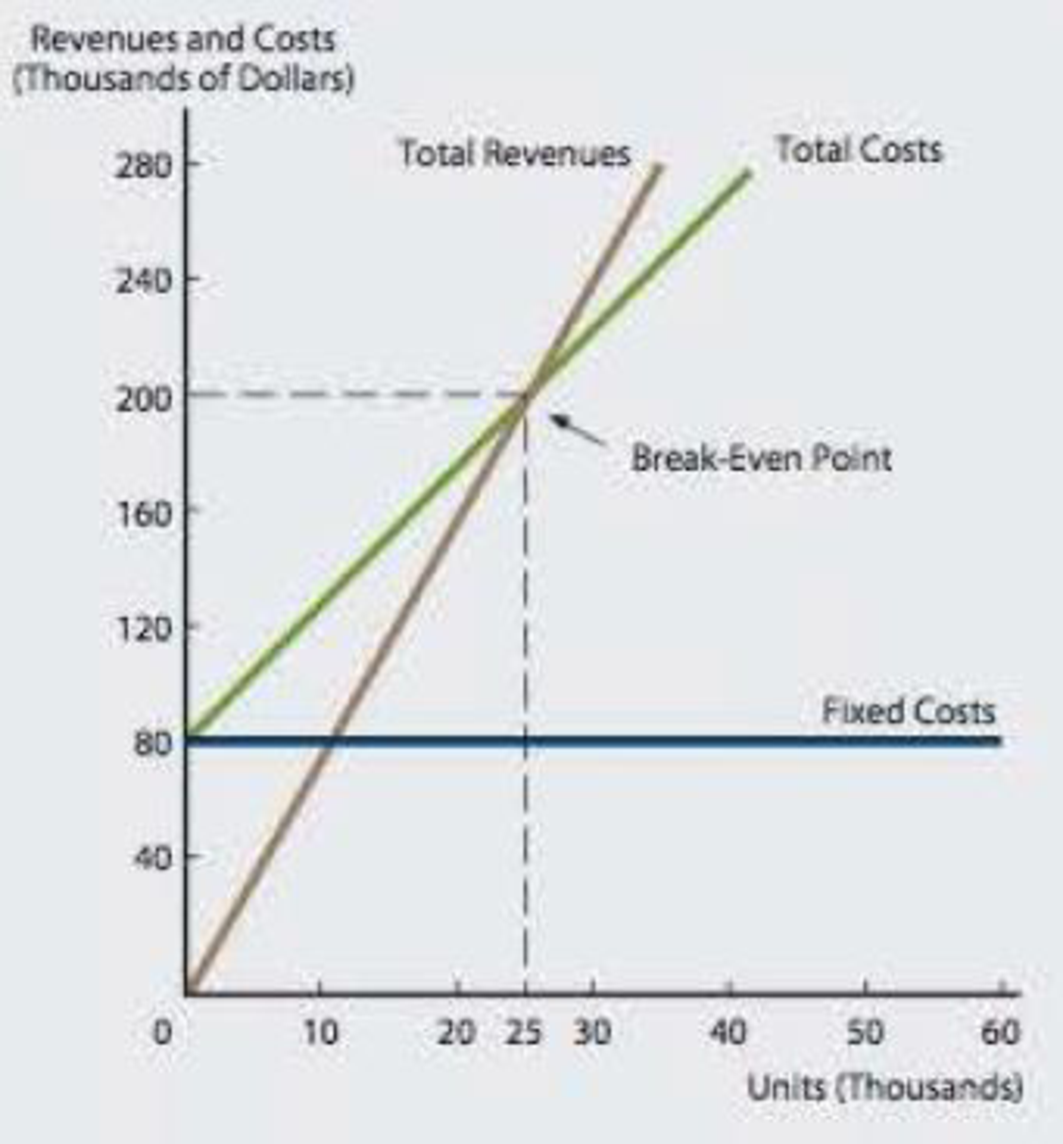 Firm B