Data:
Formulae to determine the data: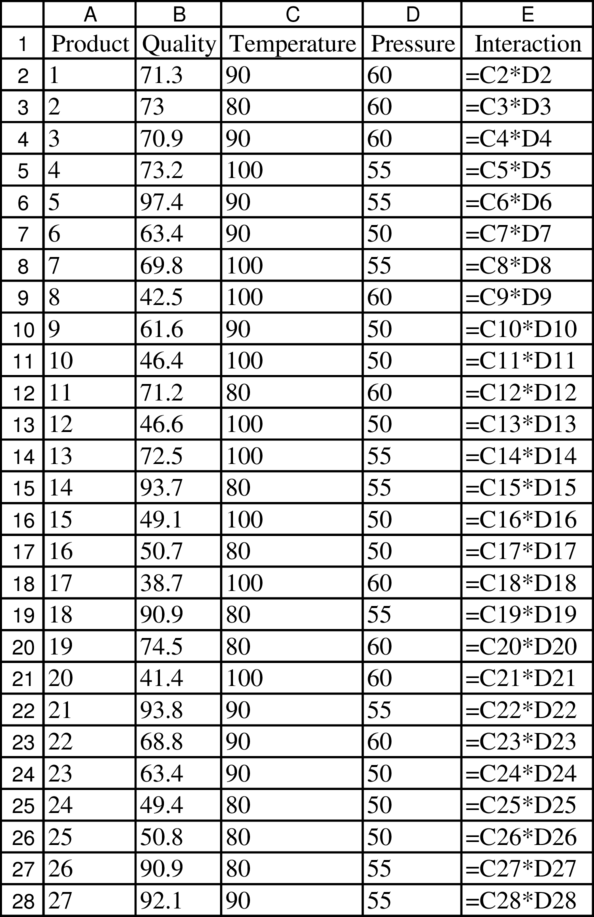 Regression using StatTools:
Regression and classification from the StatTools should be used. The below image shows the regression parameter table from StatTools:
Regression result:

Hence, the regression equation is Quality = 106.085 – 0.916 temperature + 0.788 pressure. The value of R-square is 0.2115. The quality score falls by 0.916 and the pressure would remain constant when the temperature increases by one degree. The quality score rises by 0.788 and the temperature would remain constant when the pressure increases by one pound.