Crazy Fan Guard Company provides security services to popular live sporting event venues. Crazy Fan management has identified one of its top risks as the possibility that restrictions on premium close seating options will severely decrease its sales revenue by lessening the demand for its security services. The table below displays a description of this top risk, an inherent risk assessment, three risk response alternatives, and finally, a residual risk assessment.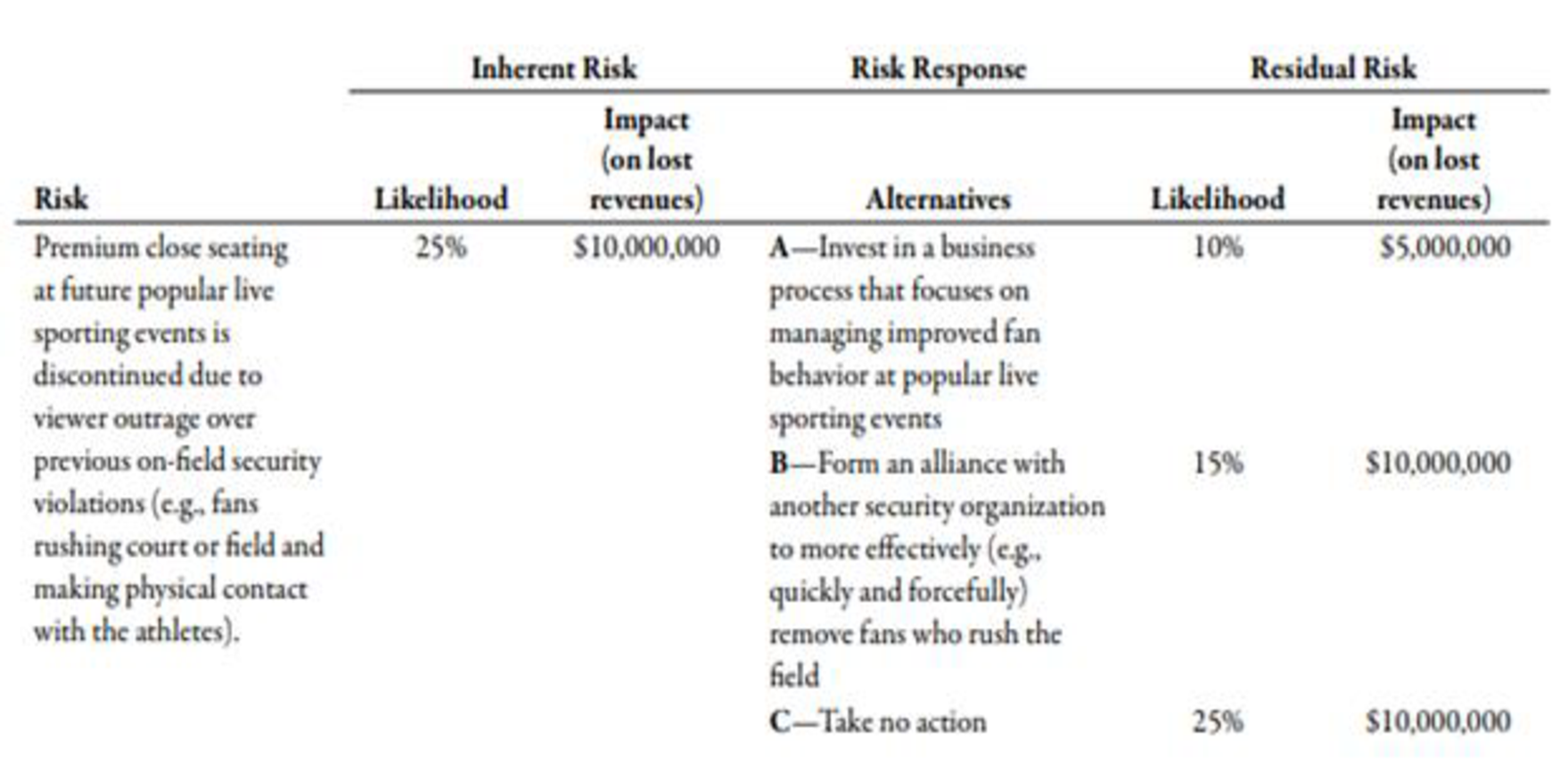 Crazy Fan Guard's management accounting team estimates that the incremental cost of implementing response A is $2,200,000, and the incremental cost of implementing response B is $700,000.
Required:
1. Calculate the benefit of each risk response alternative A through C.
2. Calculate the net benefit of each risk alternative A through C.
3. CONCEPTUAL CONNECTION Using net benefit as the criterion, explain the best risk response alternative that Crazy Fan Guard Company management should implement.