In 20X2, Clarkson Inc. initiated a full-scale, quality improvement program. At the end of the year, Tony Ming, the president, noted with some satisfaction that the defects per unit of product had dropped significantly compared to the prior year. He was also pleased that relationships with suppliers had improved and defective materials had declined. The new quality training program was also well accepted by employees. Of most interest to the president, however, was the impact of the quality improvements on profitability. To help assess the dollar impact of the quality improvements, the actual sales and the actual quality costs for 20X1 and 20X2 are as follows by quality category: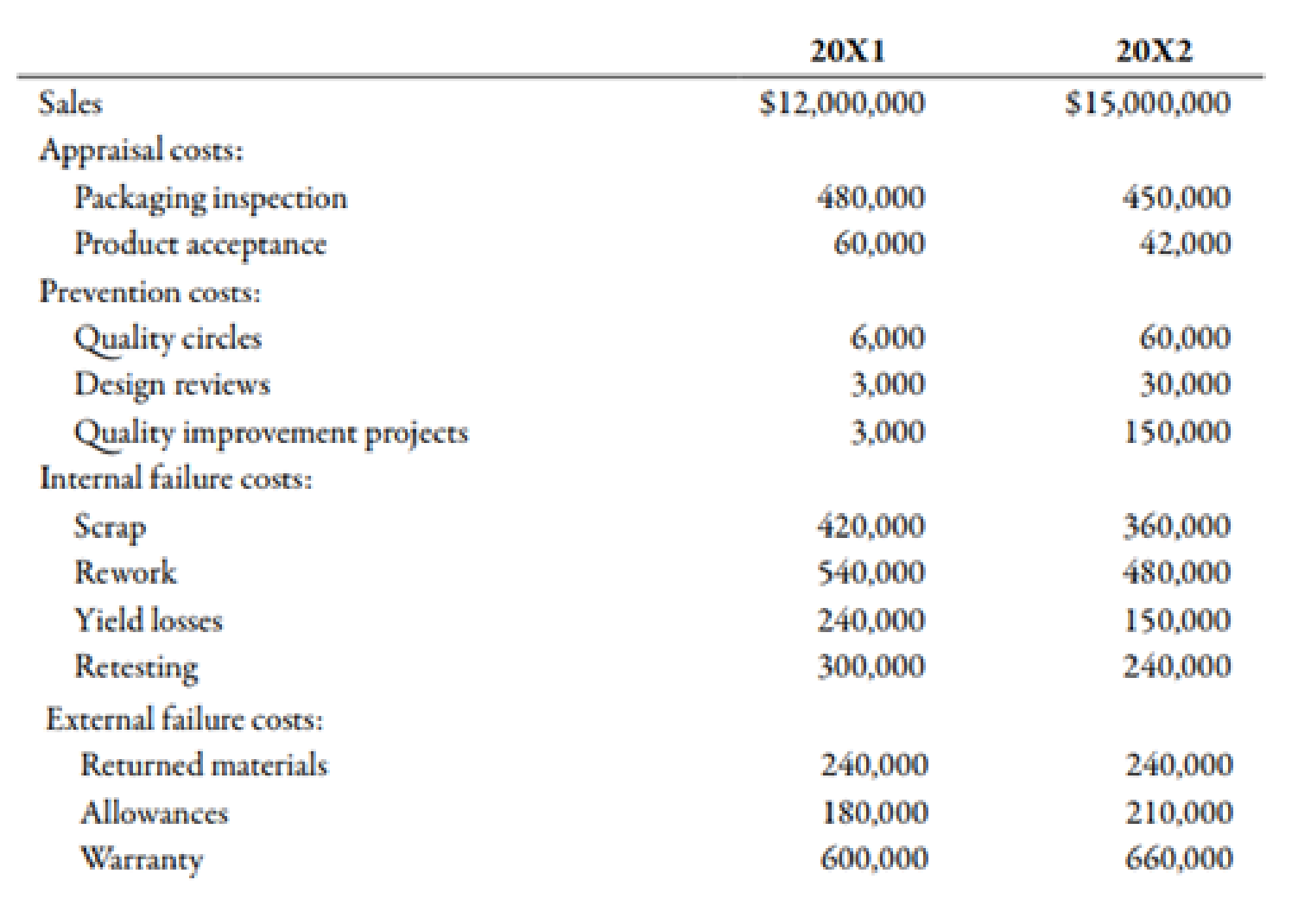 All prevention costs are fixed (by discretion). Assume all other quality costs are unit-level variable.
Required:
1. Compute the relative distribution of quality costs for each year and prepare a pie chart. Do you believe that the company is moving in the right direction in terms of the balance among the quality cost categories? Explain.
2. Prepare a 1-year trend performance report for 20X2 (comparing the actual costs of 20X2 with those of 20X1, adjusted for differences in sales volume). How much have profits increased because of the quality improvements made by Clarkson Inc.?
3. Estimate the additional improvement in profits if Clarkson Inc. ultimately reduces its quality costs to 3% of sales revenues (assume sales of $15 million).