PERPETUAL: LIFO AND MOVING-AVERAGE Kelley Company began business on January 1, 20-1. Purchases and sales during the month of January follow.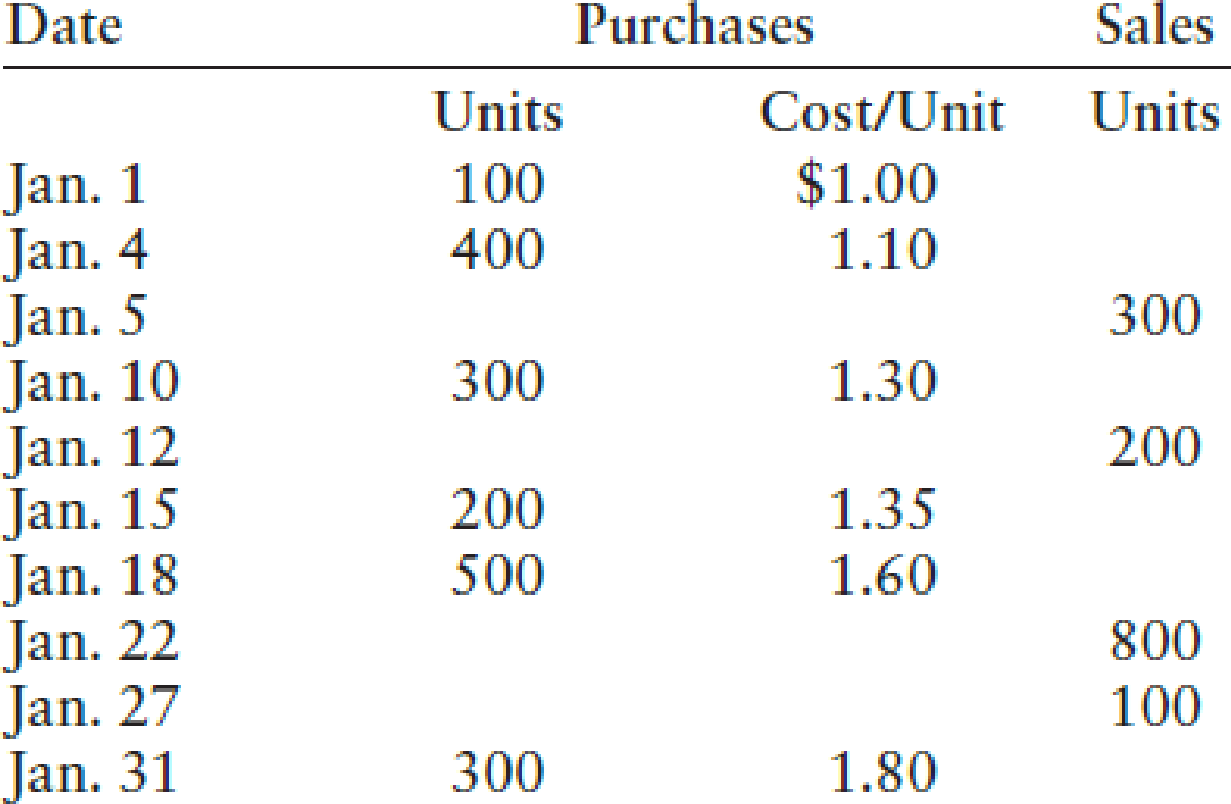 REQUIRED
Calculate the total amount to be assigned to cost of goods sold for January and the ending inventory on January 31, under each of the following methods:
1. Perpetual LIFO inventory method.
2. Perpetual moving-average inventory method.